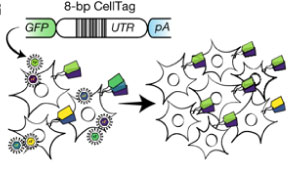 Direct reprogramming describes the process where differentiated cells are turned into a cell type of choice while bypassing the intermediate pluripotent state. Though a valuable tool for regenerative medicine, direct reprogramming is an inefficient process, with the majority of cells failing to develop the desired identity.
The development of single cell technologies, such as
single cell RNA-seq (scRNA-seq)
, now allows scientists to identify the gene expression patterns unique to the few cells that successfully reprogram. Unfortunately scRNA-seq only captures the gene expression of cells at a single time point, making it difficult to investigate how early expression patterns influence reprogramming outcomes.