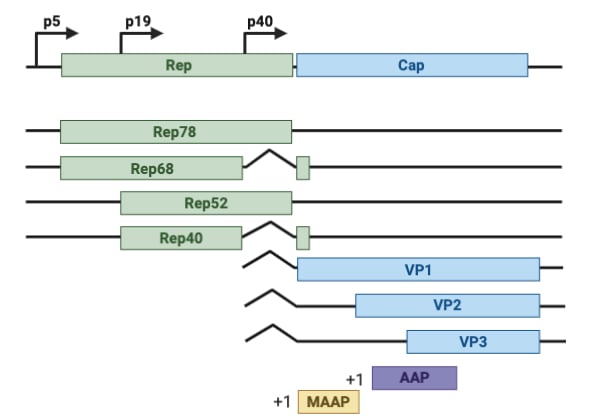 Your next cool experiment requires some AAV. Where do you start? Plasmids of course! You just need three plasmids to start making the AAVs you need for your experiment:
the packaging plasmid which contains the AAV structural and packaging genes,
the adenoviral helper plasmid which contains the proteins needed for the virus to replicate,
and the

transfer plasmid

which contains the viral genome.
In today's blog post, we'll focus on the packaging plasmid and take a look at each of its parts.