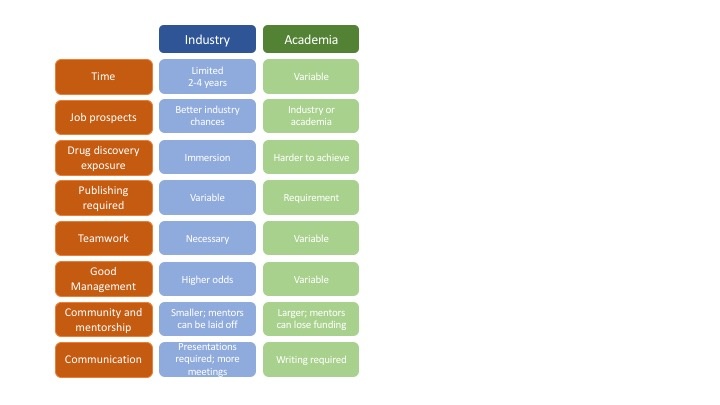 This post was contributed by Laura Desrochers, a postdoctoral scientist at AstraZeneca.
Why I chose an industry postdoc
I'm currently doing an industry postdoc in neuroscience at AstraZeneca's Waltham site after doing a brief academic postdoc. Why did I switch? Well, my long-term goal was to enter industry since I was drawn to the idea of working as a team to develop therapies that could directly impact patients. And, to be honest, I've never enjoyed grant-writing. The more I talked to people with industry experience, the more I heard that getting into industry early would only help.