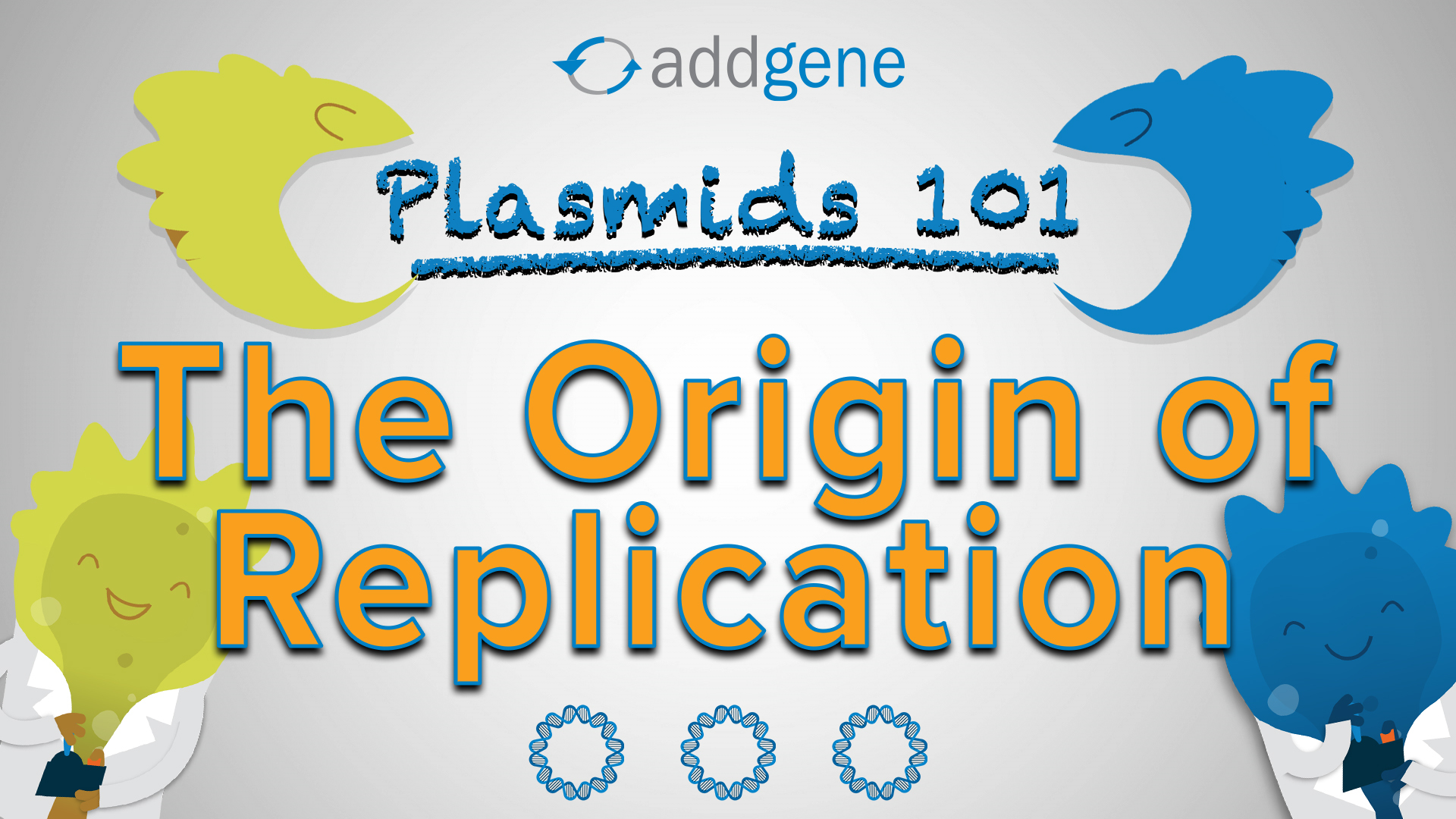 Originally published Feb 6, 2014 and last updated Nov 10, 2020.
Now that we know all about antibiotic resistance genes, let's consider another basic element of any plasmid: the origin of replication/replicon. The replicon is comprised of the origin of replication (ori) and all of its control elements. The ori is the place where DNA replication begins, enabling a plasmid to reproduce itself as it must to survive within cells.
The replicons of plasmids are generally different from the those used to replicate the host's chromosomal DNA, but they still rely on the host machinery to make additional copies. ori sequences are generally high in As and Ts. Why, you ask? Well, A-T base pairs are held together with two hydrogen bonds not three as G-C pairs are. As a result, stretches of DNA that are rich in A-T pairs can be separated more readily at lower temperatures and allows the replication machinery room to come in and get busy making copies.