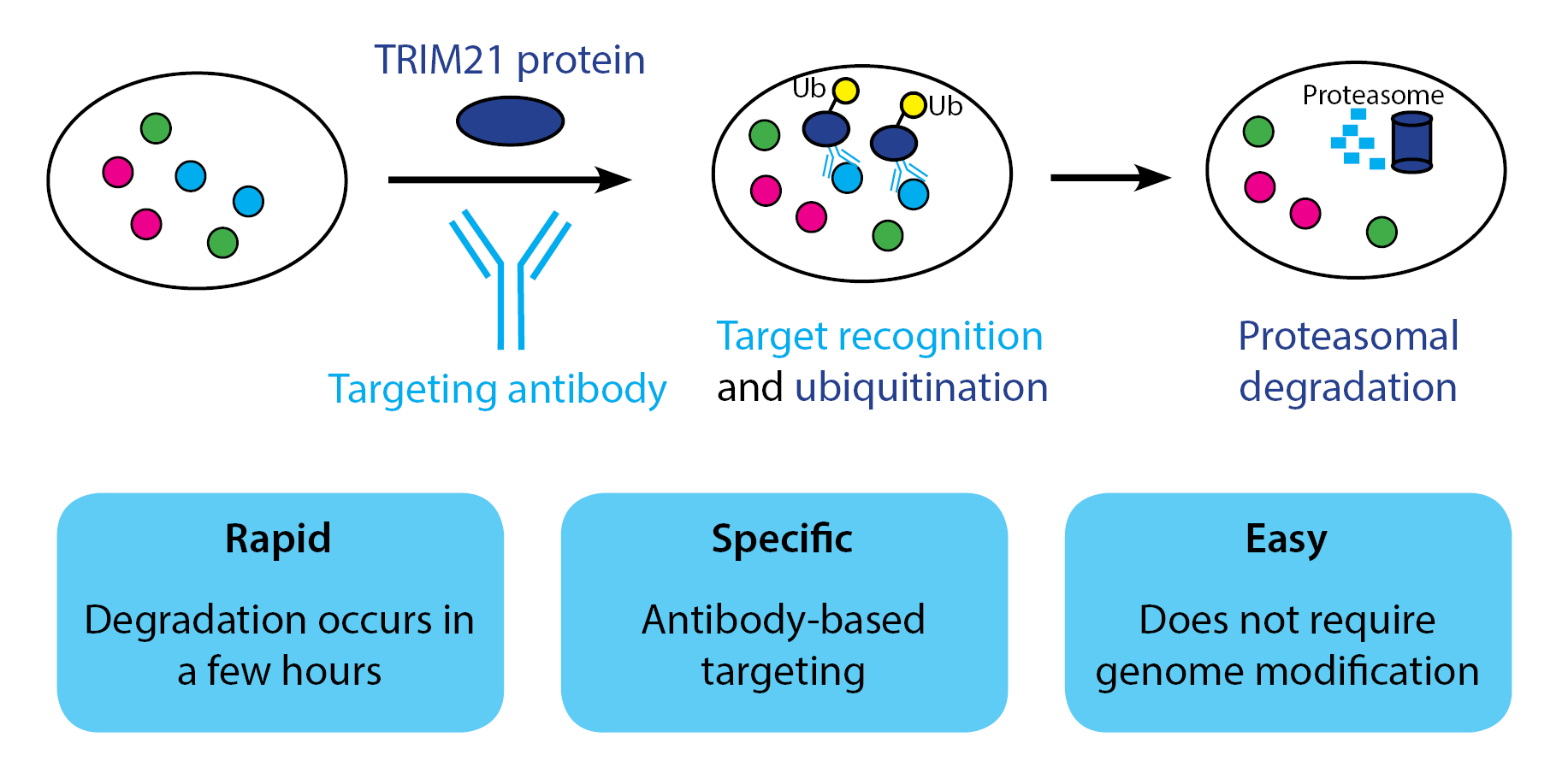 Every quarter we highlight a subset of the new plasmids in the repository through our hot plasmids articles. These articles provide brief summaries of recent plasmid deposits and we they'll make it easier for you to find and use the plasmids you need. Below you'll find our hot plasmid articles from the first quarter of 2018. If you'd ever like to write about a recent plasmid deposit please sign up here.
---
TRIM-Away: Targeted Endogenous Protein Degradation
Article
contributed by Mary Gearing
CRISPR and RNAi have helped researchers alter DNA sequence and RNA expression - but what if you just want to change protein levels? Until recently, no such tool existed for rapid, customizable protein degradation. Enter TRIM-Away - an antibody-based system developed by the James and Schuh labs. Clift et al. applied TRIM-away to nine proteins in ten ddifferent cell types, including difficult-to-manipulate primary cells, achieving knockdown within 1-2 hr of reagent delivery. TRIM-Away is suitable for both short-and long-lived proteins, and it can even distinguish between protein variants when used with a variant-specific antibody.