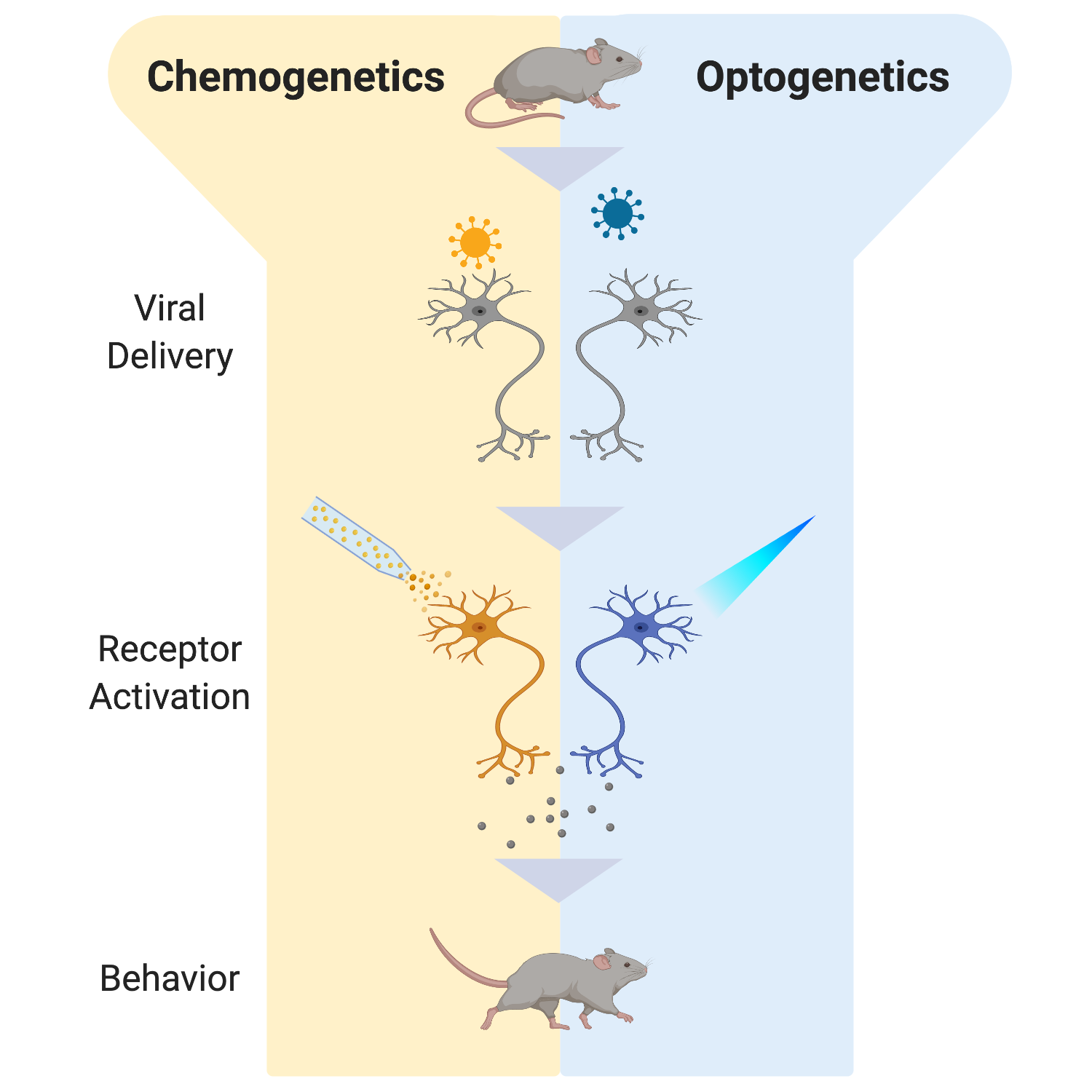 Chemogentic and optogenetic technologies have pushed the boundaries in neuroscience by granting targeted control over neuronal activity. While they serve similar purposes, both techniques offer researchers different advantages and limitations.
The four main factors in which chemogenetics and optogenetics differ are:
Timing
Targeted manipulation
Controlling stimulation
Invasiveness
Choosing the best set of tools therefore depends on what you are looking to study.