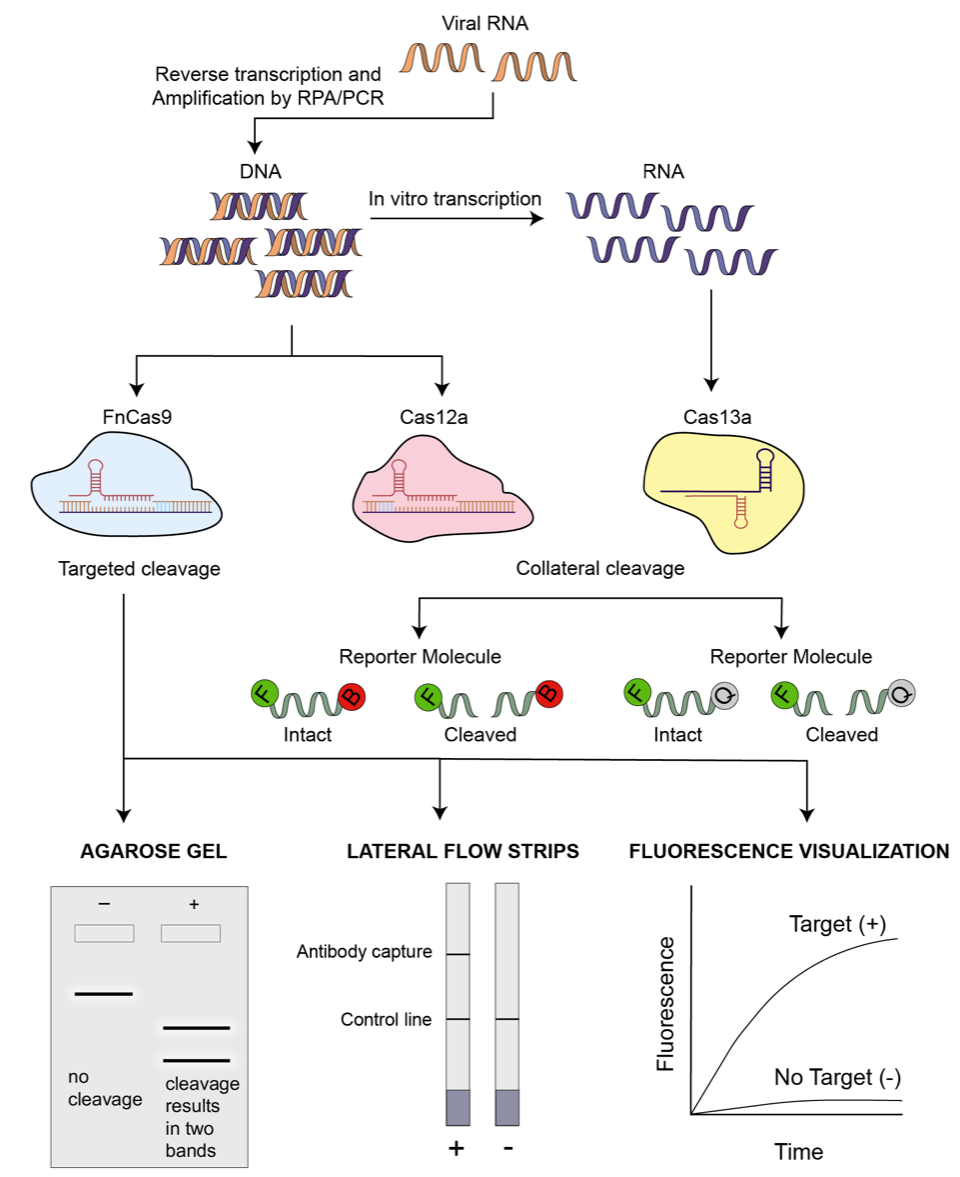 This post was contributed by Shravanti Suresh from Iowa State University.
Since its appearance, SARS-CoV-2 has spread to almost every part of the world manifesting as a full-fledged pandemic. Containing the spread of this virus has become an utmost priority for countries around the world and to do so, the WHO recommends one strategy: testing, tracking, and social distancing.
With countries like South Korea, one of the earlier epicenters of the outbreak ultimately flattening the curve, it has become evident that widespread testing is crucial in controlling this pandemic. Currently, the CDC uses RT-qPCR tests to diagnose COVID-19 and some serological tests to determine past exposure. However, the limited availability of reagents and equipment and the long turnaround times, have led researchers to turn to other technologies like CRISPR.