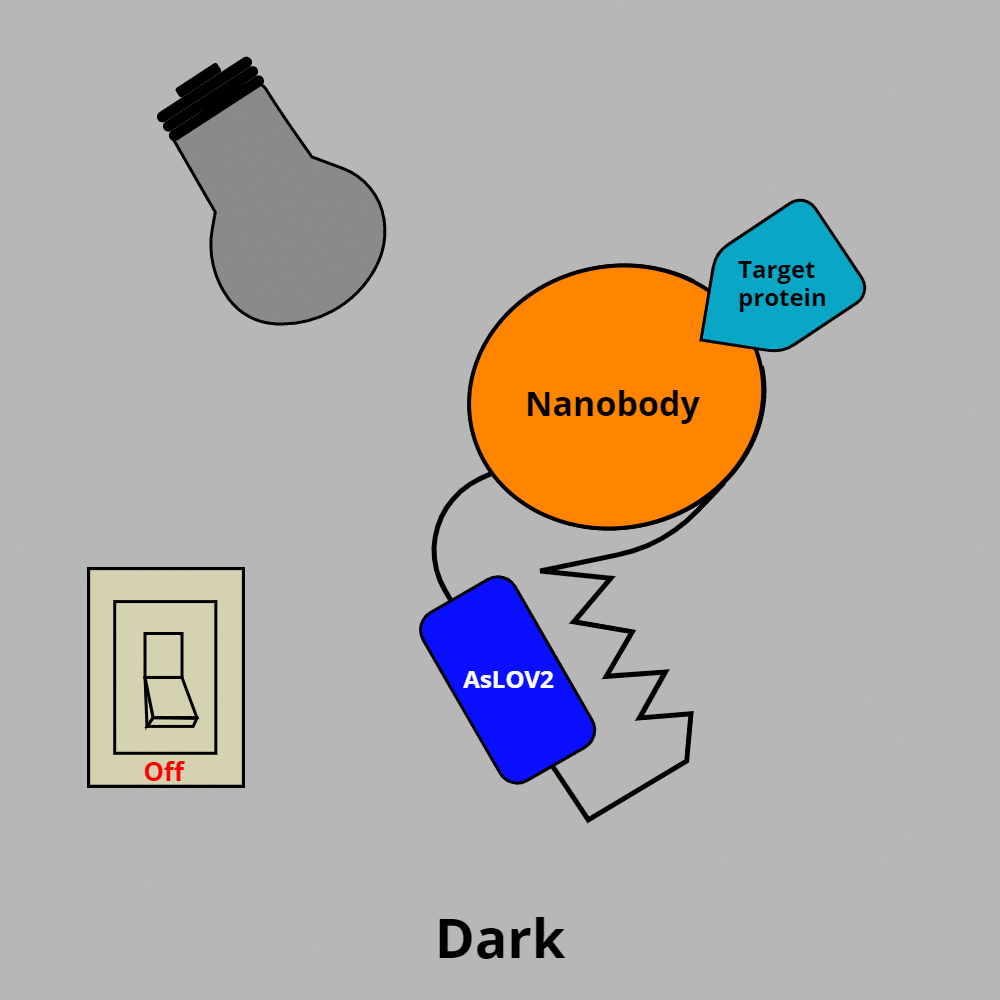 It's time to choose your own protein purification adventure. You want to purify your favorite protein (YFP). You have two options:
Option #1: Affinity tag purification
You tag YFP and use an affinity column for purification. After binding YFP to the column, you wash several times to remove non-specific proteins, and then elute YFP.
Option #2: Opto-Nanobodies (OptoNBs) purification
You skip adding a tag to YFP and instead use OptoNBs. You fill a column with OptoNB coated beads and wrap the column with blue LED lights. When you switch off the lights, OptoNBs bind YFP and non-specific proteins flow through. To elute YFP, you turn on the blue lights.
Which option do you choose?