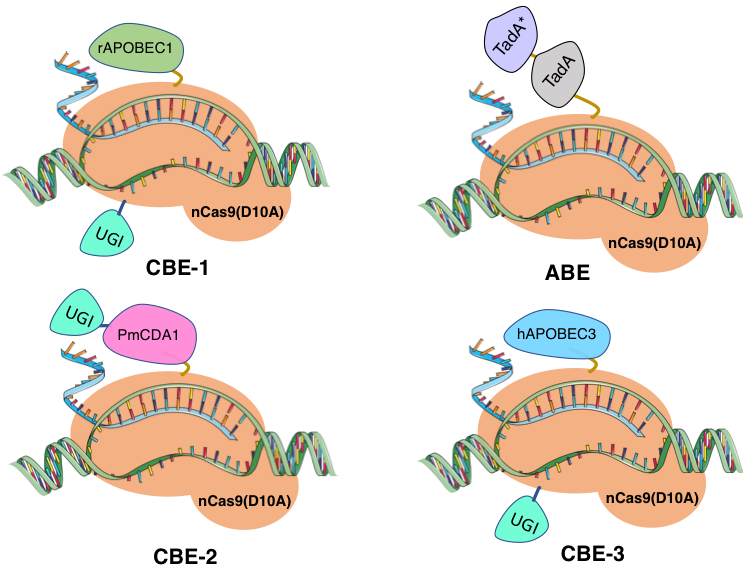 This post was contributed by Kutubuddin Molla, a Fulbright Visiting Scholar at the Pennsylvania State University.
Imagine you are dealing with a defective gene, Xm, the sequence of which is identical to the correct gene, Xw, except for a single base. If you heard about CRISPR, one question probably comes to mind: can CRISPR be applied to fix the defective base precisely?
Until 2016, precise single base changes were only possible through exploiting the homology-directed repair (HDR) pathway which occurs in cells at low frequencies and relies on the efficient delivery of donor DNA to facilitate repair. Since the development of CRISPR-mediated base editing (BE), these types of repairs can now be done more efficiently than before. A base editor precisely changes a single base with an efficiency typically ranging from 25-75%, while the success of precise change via HDR limited to 0-5%. This blog post covers a brief review of different basic BE technologies and their adaptation for plant genome editing.