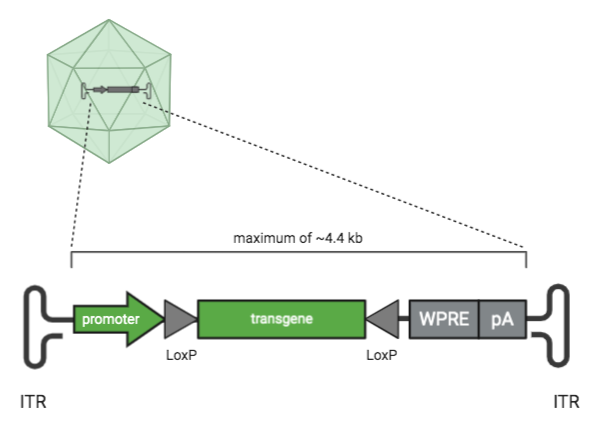 So you have this awesome experiment you want to do, but it requires some AAV. You've never worked with AAV before, but you aren't going to let that stop you. Where do you start? Turns out like all good experiments, making AAV starts with some plasmids. You just need three plasmids to start making AAV:
the packaging plasmid which contains the structural and packaging genes,
the helper plasmid which contains the proteins needed for the virus to replicate,
and the transfer plasmid which contains the viral genome.
In today's blog post, we'll focus on the AAV transfer plasmid and take a look at each of its parts.