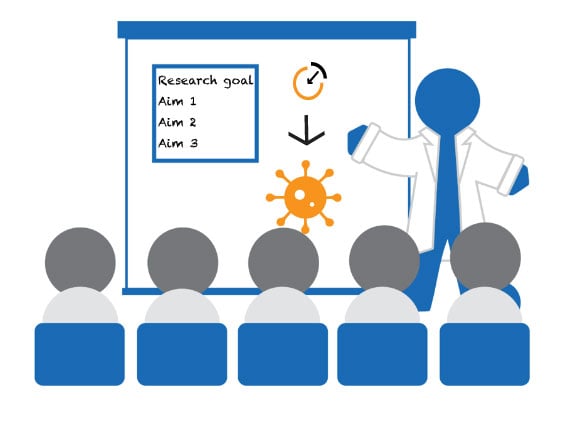 This post was contributed by Erik Snapp, the Director of Student and Postdoctoral Programs at the
Janelia Research Campus of the Howard Hughes Medical Institute.
Are you currently on or planning to go on the academic job market? In addition to all of the documents you submit, you will need to present a "chalk talk." However, few, if any, faculty job candidates have seen an actual chalk talk. Their first exposure to a chalk talk is usually their own. This is a problem. The chalk talk is effectively a million dollar sales pitch. Given this large sum, one might expect that applicants would work for months to hone a chalk talk. Yet, I often hear, "I have an interview next week and it includes a chalk talk. What should I include in my chalk talk?"