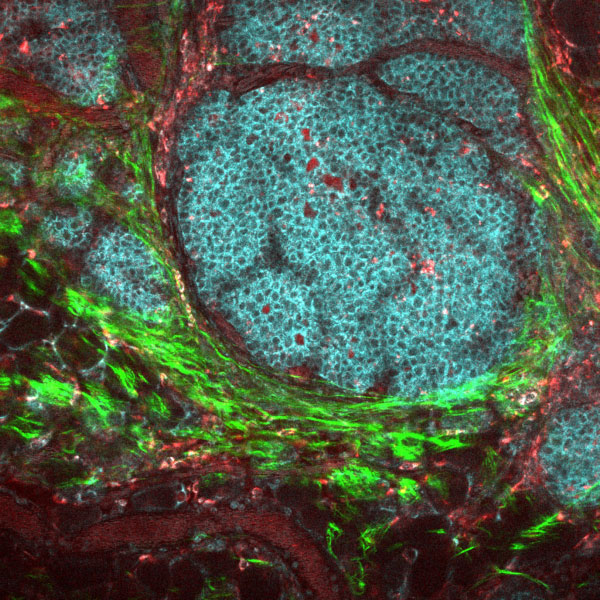 This post was contributed by Bárbara Pinho, a science communicator at the Portuguese science museum "Fábrica Centro Ciência Viva" in Aveiro, Portugal.
If cancer was a musician, then metastasize is touring. But you know what a touring musician needs? A backstage team. Meet the microenvironment, a tumor's backstage team.
Microenvironments are cellular regions with specialized structures. Tumors are surrounded by microenvironments and what encircles a disease is highly prone to affect it. While tumors may be the stars, there's plenty of action outside of tumor cells, and recent studies (Martins et al., 2018 and Xing et al., 2010) revealed precisely that for breast cancer.