Good bye 2020! What a year it has been for all of us. As we eagerly await 2021, we've looked back on the year would like to highlight some of the top articles from the Addgene blog this year. Spoiler alert: many of the top 10 posts from this year were influenced by COVID-19 and our new cloning grade DNA service.
We've had 11 blog posts on COVID-19 featuring plasmid tools from depositors who quickly shared their reagents: detection methods, synthetic nanobodies, SARS-CoV-2 protein expression, and more. We also highlighted reagent repositories and other collaborative efforts in the scientific community to speed COVID-19 research. With the COVID-19 pandemic, we saw the need to expand reagent sharing even broader and began working with tech transfer offices to make reagents available to scientists in both academia and industry.
This year, we also launched the cloning grade DNA service. This service features 210 plasmids: empty backbones, fluorescent protein tags, SARS-CoV-2 plasmids, etc. It is our hope that by providing cloning grade DNA to you, we'd save you days of time so that you can begin your cloning experiment right away.
And without further ado, here are the top ten!
Top 10 blog posts from 2020
10. What's the Best Way to Elute and Store Your Plasmid DNA? by Paolo Colombi
Should I store my plasmid in TE, Tris, or water? And what about temperature? Find the details in this blog post.
9. Droplet Digital PCR for AAV Quantitation by Kate Harten DeMaio
We made the switch to droplet digital PCR to quantify AAV titers. Get the details on the methods in this blog post.
8. Chromoproteins: Colorful Proteins For Molecular Biology Experiments by Jennifer Tsang
Chromoproteins are a subset of the fluorescent protein family and they generate color! They've been adapted for many molecular biology methods such as allelic exchange, FRET, and synthetic biology.
7. 25 Work From Home Tips for Scientists by Jennifer Tsang
6. Quantifying DNA? Here are Five DNA Quantification Methods to Consider by Jennifer Tsang
The nanodrop vs. spec debate dominates DNA quantification discussions, but what about the other methods to quantify DNA? Here we cover five methods to do this.
5. Plasmids 101: Plasmid Incompatibility by Leah Schiesow
If you're thinking about hosting multiple plasmids in one cell, it might be that you can't stably maintain them in the cell. This blog post features two mechanisms that cause plasmids to be incompatible.
4. RNA Extraction Without A Kit by Leah Schiesow
We added to our protocol collection this year and along with it, wrote these tips for working with RNA and extracting RNA without a kit.
3. SARS-CoV-2/COVID-19 Detection Methods Based on CRISPR/Cas by Shravanti Suresh
Guest blogger Shravanti Suresh who studies CRISPR at Iowa State University detailed five methods for using CRISPR to detect SARS-CoV-2, including many with plasmids deposited at Addgene!
2. DNA Purification Without a Kit by Beth Kenkel
To complement our RNA Extraction Without A Kit blog post, we've compiled five methods for extracting DNA without a kit too.
1. Early Career Researcher Toolbox: Free Online Molecular Biology Tools by Beth Kenkel
There's a lot of free molecular biology tools out there! Here, we highlight a subset of these tools for plasmid mapping, DNA/protein databases, DNA sequence manipulation, and primer design.
Best wishes for the new year and your research. See you in 2021!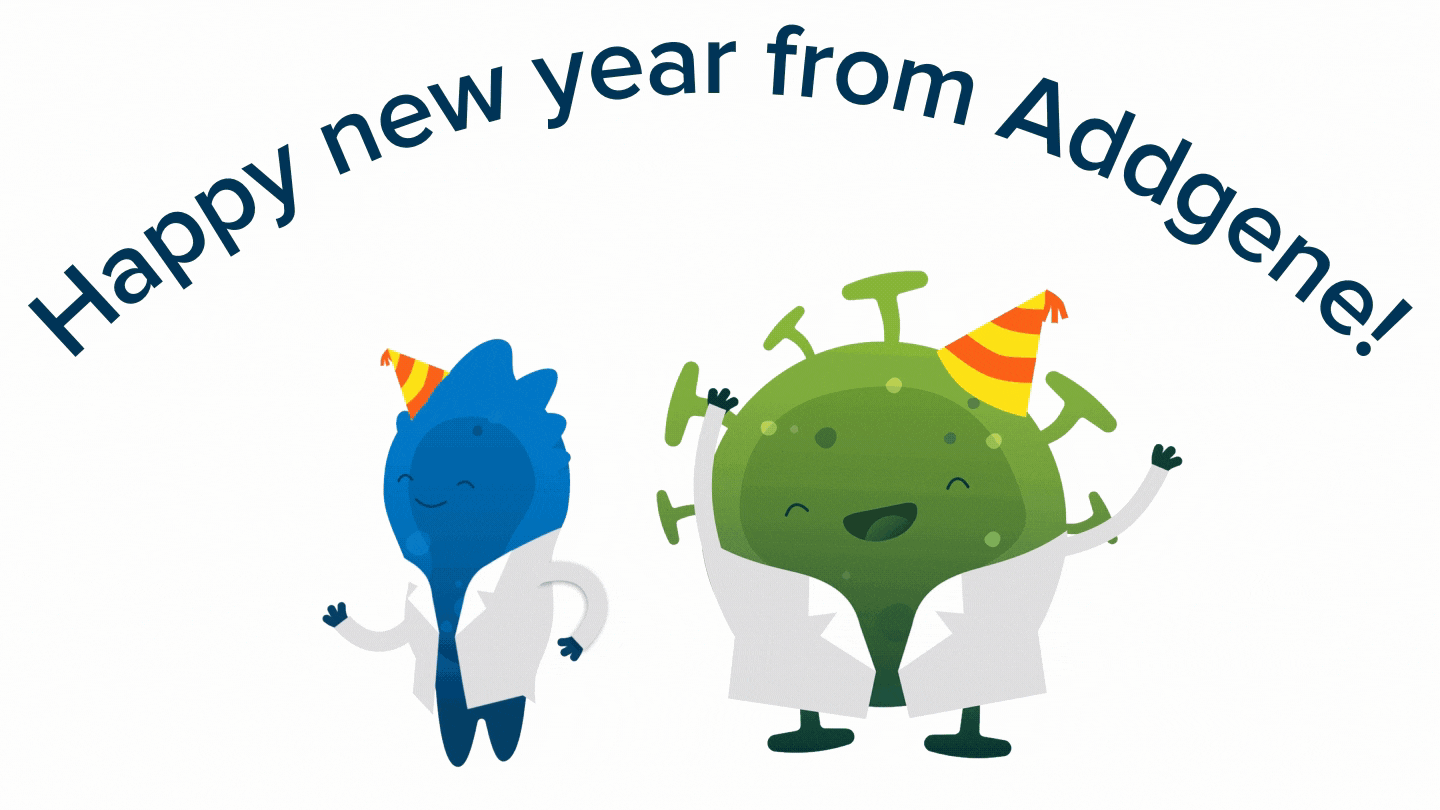 Topics: Addgene News