Here we are seven months past a worldwide shift to work-from-home and just now realizing that we can't bide our time and wait for it to be over to work on career skills development. Back in March, we posted these 25 great tips for scientists working at home, and you will still find this useful. Now that we've been doing this for almost 6 months, you may be looking for more ways to make sure you are moving forward. Here are a few out-of-the-box ideas that might jump start your learning.
1. Create a peer mentoring group
We don't all get the mentoring support we need, and most of us could use more mentors to listen, guide and support us during training and throughout our careers. An easy way to access great mentorship is by recruiting your own peers and classmates! Your mentors don't need to be more senior or more "important", they just need to know you well enough to ask good questions and hold you accountable for your goals.
I've been surprised to see that virtual mentoring groups seem to be as successful as in person groups. Maybe it's just that it's easier for everyone to attend all the meetings or that there's some correct level of intimacy that creates the magic of a safe space. No matter why, now is a great time to find a few colleagues to work together on career and life goals. For tips on how to get started see Form Your Own Peer Mentoring Group: A How-To Guide for Scientists.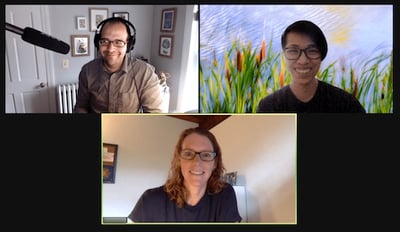 Once in-person, peer-mentoring groups at Addgene have gone virtual!
2. Practice public speaking
For almost any science career, there will be a time when you need to speak publicly to communicate your work. One of my 10 tips for giving a great talk, is to practice in front of a live audience. So what's a scientist to do with no live audience in sight? You could do a talk virtually for your peer mentoring group (see above). However, now that we are all so good with video calls, how about trying your hand at a video presentation? Most video platforms make it easy to record yourself. You can watch yourself to critique and figure out what to improve. You can share it with others and get their input as well. Giving a great video presentation is going to be a useful skill for the foreseeable future and is a great way to get ready for the live audiences in your future.
3. Start something
In almost every career talk I present, I'm asked what Addgene "looks for" when hiring a scientist. Of course, we have different criteria for different roles but for almost every position, we look for candidates that have demonstrated initiative. In fact, hear from Addgene's former blog editor Tyler Ford on how initiative landed him at Addgene.
What is initiative? The online dictionary gives two definitions that I like: "the ability to assess and initiate things independently" and "the power or opportunity to act or take charge before others do". Candidates who have "started something" which they can share on their resumes have a definite advantage in our process. We see candidates who have done the following types of things: led a grad or postdoc association, started a speaker series or biotech club, managed their own blog or podcast, initiated and maintained a collaborative project, served on the board of a professional society, solved a technical problem, had an alter ego as a mad scientist for show wrestling, founded a nonprofit, learned to play the ukelele...perhaps you get the idea. What will you start?
4. Do informational interviews (on a schedule)
I hope you all know by now that people get jobs at least 85% of the time because of relationships. It's much harder to build relationships when you are more desperate or needy so you can't wait until you imminently need a job. Start now. Informational interviews are 1:1 discussions with someone who has interesting experiences to share. The conversation builds a relationship for the future and the 1:1 format is good for everyone including those that find events stressful. Video chatting makes it pretty easy to make 30 minute appointments with people all over the world. Think about contacting alumni of your lab or university or use your current contacts to ask who they might suggest you speak with. See this post that's all about informational interviews, for more details on how to make the most of these exploratory conversations. If you set yourself a goal of doing at least two informational interviews a month you will make good progress on both building relationships and thinking about future career options.
5. Write a grant - even if you don't need one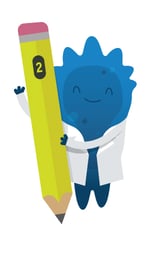 A lot of science in academia and not in academia is run by grant funding. Learning to write grants quickly, efficiently and effectively is a valuable skill. There are many different kinds of grants that you can apply for. If you are in a lab, your PI is likely working on a number of them. Find one to apply to or offer to help with lab grant writing. You may not get the grant or your PI may edit everything you've tried to draft, but you'll still be practicing and getting familiar with the process. Bonus points for being able to just look at a paragraph and do a character count in your head.
Here are some sites that have compiled lists of grants:
If you have a method that you've been working on, let us know in the comments below!
---
Additional resources on the Addgene blog
Topics: Science Careers, Professional Development