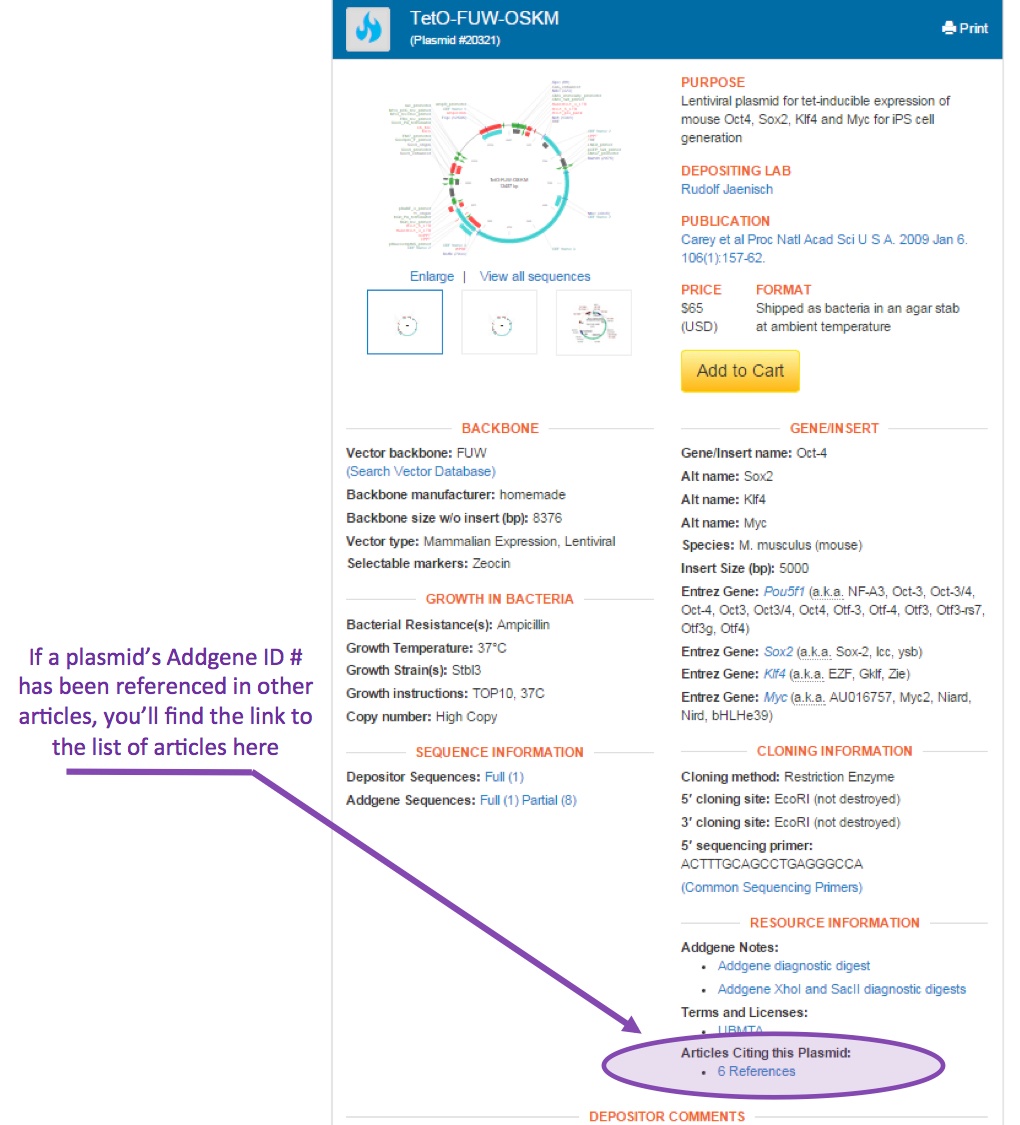 Exciting news! Addgene recently rolled out a new feature on our plasmid pages - links to articles citing this plasmid. Now you can learn how a plasmid has been used by multiple labs and see what experimental systems it has been validated in.
If a plasmid's Addgene ID # has been referenced in other publications, you'll find a link to the list of citing articles under the "Resource Information" heading in the right column of the plasmid page. Check out the purple arrow in the screenshot below to see what I mean.
Additional Features
Once you've clicked on the "# References" link under the "Resource Information" heading, you'll be directed to a page listing the articles that cite this plasmid. You can use the dropdown to increase the length of the list (purple oval in the screenshot below). You can also use the "Search Table" box at the upper right of the table to search and filter the list of citing articles. From the article list you can click on the PubMed link to find the article abstract and more.