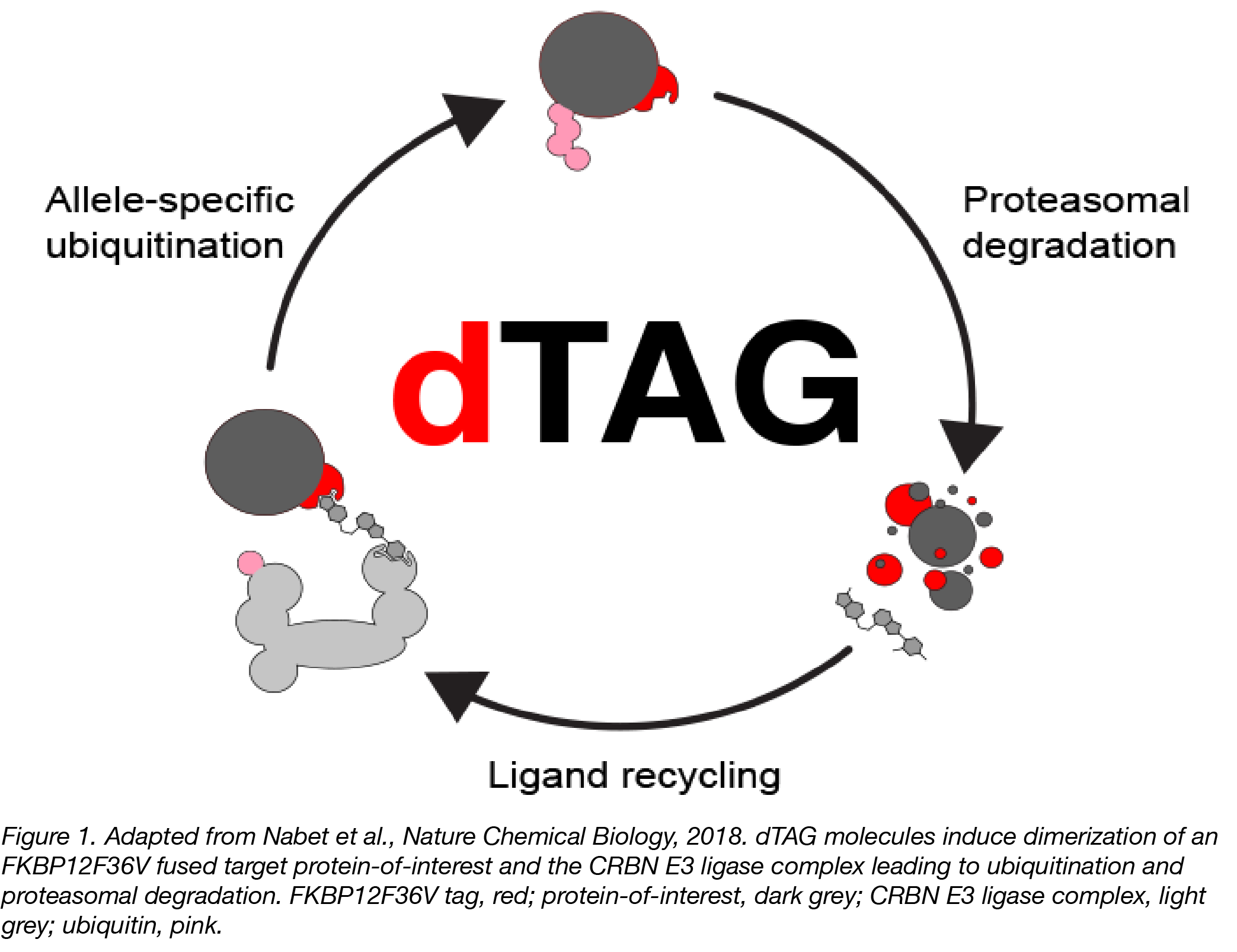 This post was contributed by guest blogger Behnam Nabet, a postdoctoral fellow at Dana-Farber Cancer Institute.
Targeted Protein Degradation
In the Bradner and Gray labs, we synthesize compounds that enable selective removal of proteins-of-interest from the proteome. Rather than inhibiting protein function, these so-called "small molecule degraders" recruit the proteasome to destroy targeted proteins. We previously developed small molecule degraders that achieve selective degradation of endogenous proteins (notably, BRD2/3/4, CDK9, TRIM24, FLT3, BTK, and ALK) by linking small molecules that bind these target proteins to other small molecules that bind an E3 ligase. These bifunctional degraders co-opt E3 ligases such as cereblon (CRBN) or von Hippel-Lindau (VHL) to bring the endogenous degradation machinery into close proximity with the target protein, leading to polyubiquitination of the target protein and proteasomal degradation. Remarkably, small molecule degraders provide distinct advantages over pharmacological inhibitors including rapidly depleting a protein-of-interest, increasing target selectivity, overcoming resistance to inhibitors, and inducing prolonged biological effects.