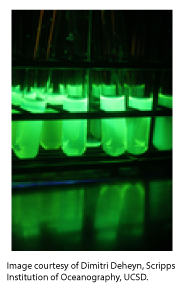 Updated Mini-transposon Vector for Bacterial Mutagenesis or Gene Targeting
Victor de Lorenzo's lab has engineered a modular mini-Tn5 vector that can be used to generate random mutagenesis libraries or to insert heterologous genes, reporters, or other markers into a target genome. They did this by selecting the important elements from existing transposon and vector systems and creating an all-synthetic vector that included only the elements needed for function.
The lab validated this vector, called pBAM1, by conducting random mutagenesis in the soil bacterium Pseudomonas putida and demonstrate that they can successfully create GFP fusion proteins with a variety of genes across the genome. Although this tool was published in 2011, it was only recently made available through Addgene and we want to highlight it for use in your research.