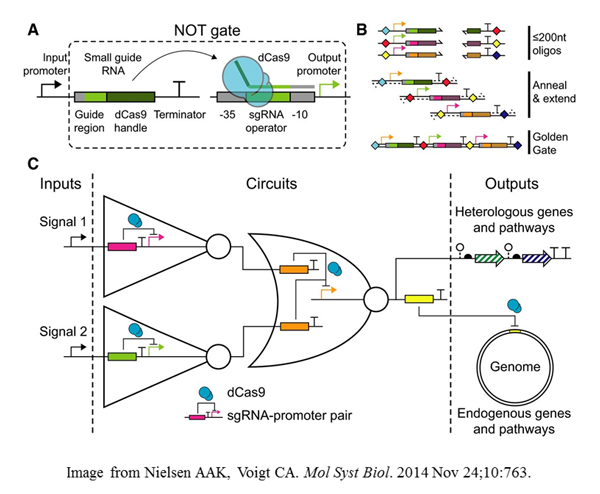 As Christopher Voigt explains it, his lab at the Massachusetts Institute of Technology has been "working on new experimental and theoretical methods to push the scale of genetic engineering, with the ultimate objective of genome design." It's genetic engineering on a genomic scale, with the expectation for major advances in agriculture, materials, chemicals, and medicine.
As they've gone along, Voigt's group has also been assembling the toolbox needed for anyone to begin considering genetic engineering projects in a very big way. In one of his latest papers, published in Molecular Systems Biology in November, Voigt and Alex Nielsen describe what's possible when multi-input CRISPR/Cas genetic circuits are linked to the regulatory networks within E. coli host cells.
We talked with Voigt about this collision that's taking place between CRISPR technology and synthetic biology, the tools he's making available through Addgene, and where all of it is likely to lead us in the future.