---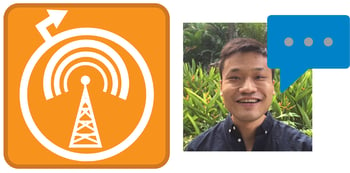 In today's podcast, we sit down with Wei Leong Chew, a researcher at the Genome Institute of Singapore who recently started his own lab. We discuss some of the joys and difficulties of getting a lab up and running, and learn a little bit about what it was like for Wei Leong to work in George Church's lab as a graduate student.


Podcast breakdown
Intro: Wei Leong Chew's career path and why he chose to go into genome engineering.
Chapter 1: Early research on CRISPR and what it's like to work in a competitive field.
Chapter 2: Wei Leong Chew's swift transition from graduate work to an independent position at the Genome Institute of Singapore.
Chapter 3: Biology research and resources in Singapore.
Chapter 4: Life as a new primary investigator. Coming up with new project ideas, applying for grants, and mentoring.
Chapter 5: Wei Leong Chew's lab management style and encouraging mentees to pursue cool projects.
Chapter 6: Projects in Wei Leong Chew's lab. Genome engineering, gene delivery methods, AAVs, and more.
Chapter 7/Outro: Advice for researchers pursuing careers in academia.
---
Many thanks to our guest, Wei Leong Chew!

Wei Leong Chew is a Junior Principal Investigator at the Genome Institute of Singapore. His lab focuses on producing biotechnologies in the areas of genome editing, immunology, and gene therapy.
Special thanks to our sound engineer/producer, Eddy Page!

Edward B. Page is a Digital Media Production Specialist at Addgene. He is the audio engineer and producer for the Addgene Podcast.
Additional Resources from the Addgene Blog
Resources at Addgene.org