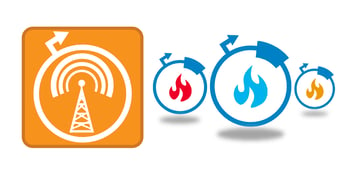 In the second episode of our Hot Plasmids podcast series, you'll learn about new red fluorescent proteins, AAV tools for targeting the nervous system, and vectors for zebrafish engineering. You can find additional hot plasmids in our newsletter or on our hot plasmids webpage.
Listen to the entire Hot Plasmids podcast!
Hot plasmids covered in this segment
Hot Plasmid 1: The Tol2 Gateway-Compatible Toolbox for quickly generating zebrafish transgenic lines to study neurodegenerative diseases.
Listen to Our Segement on the Tol 2 Gateway-Compatible Toolbox
Hot Plasmid 2: AAV Vectors for tageting GABA-ergic interneurons.
Listen to Our Segment on these new AAV Vectors
Hot Plasmid 3: mCyRFP1 - a new, monomeric, and cyan-excitable red fluorescent protein.
Listen to Our Segment on mCyRFP1
Hot Plasmid 4: mScarlet - a new, bright, and monmeric red fluorescent protein.
Listen to Our Segment on mScarlet
---
Special thanks to our sound engineer/producer, Eddy Page!

Edward B. Page is a Digital Media Production Specialist at Addgene. He is the audio engineer and producer for the Addgene Podcast.
Additional Resources on the Addgene Blog
Resources at Addgene.org
Topics: Podcast, Other Plasmid Tools