This Depositor Week, we're highlighting eight amazing posts on research done in our depositor labs. Some are written by Addgenies and some are written by the depositors themselves. All of them have cool new tools, techniques, or information that is now available for other scientists to use. As always, a big thank you to our depositors for sharing your science with us!
Corralling and Cornering the Goldilocks Antibody: Guest blogger Ava Shipman explains how the Wu lab is screening over 3,000 antibodies for use in mice and human brain IHC and sharing the data on the mAb3D atlas website.

The iGluSnFR3 Glutamate Sensor: Guest blogger Abhi Aggarwal gets the reader up-to-date on the latest version of the iGluSnFR glutamate sensor

RUBY-Red Siliques: Guest blogger Andrew Willoughby introduced us to RUBY-red, a bright red pigment reporter for plants.

Cas7-11 and PASTE: Omar Abudayyeh and Jonathan Gootenberg worked with us to share their new CRISPR tools, Cas7-11, a low-toxicity RNA editing tool, and PASTE, a drag-and-drop CRISPR editing tool for large inserts.

DAP arrays for multiplex gene editing: Guest blogger Qichen Yuan tells us about a new tool for efficient multiplex base editing and multiplex prime editing (requiring minimal payloads!)

Uncovering Ancestral Bias in CRISPR Research: We spoke to researchers from the Boehm and Beroukhim labs to write a post on their paper uncovering ancestral bias in CRISPR guide library design.

dCas9-directed DNA Demethylation: Guest blogger Daniel M. Sapozhnikov tells us how to use dCas9 (with no modifications!) as a CRISPR/dCas9-based tool for DNA demethylation.

AAV Q&A with Tim Miles: While not technically a research story, I couldn't resist adding in this excellent Q&A from Tim Miles on everything from AAV prep to targeting to animal models. It was one of our favorite posts from 2022!

Wow! Our depositors do some really incredible science - I hope you've enjoyed learning about it (and maybe even picked up a new technique or tool to try in your own work!)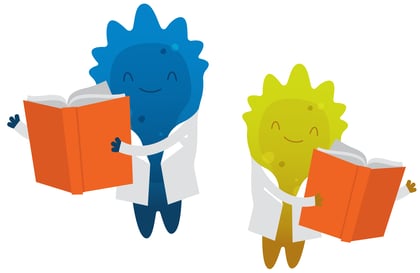 If you've got a research story you want to share on our blog, please reach out to news@addgene.org - we'd love to hear from you!