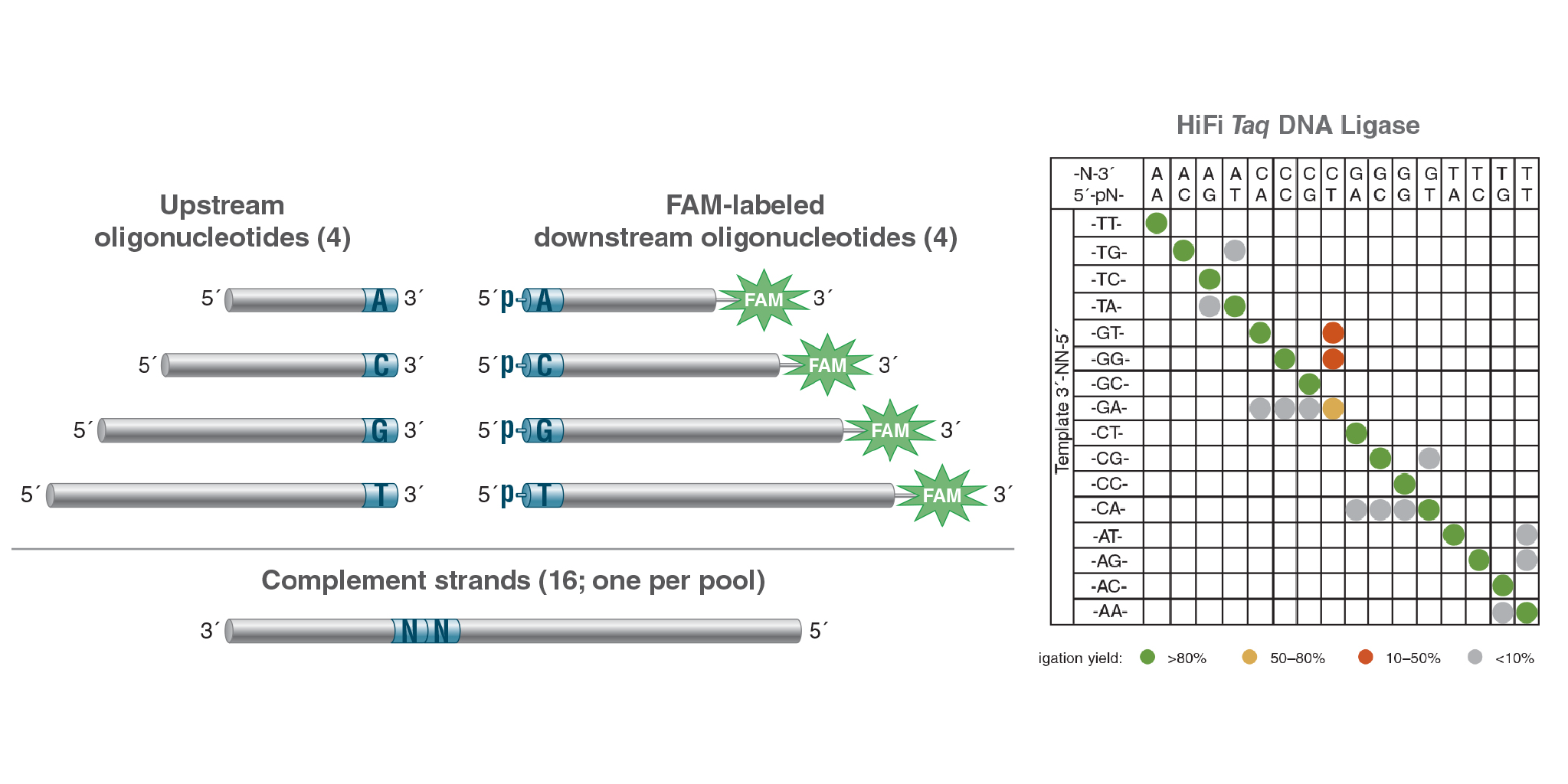 This post was contributed by guest blogger Greg Lohman, a biochemistry researcher at New England Biolabs.
When do you need a high fidelity ligase—and when is an alternative ligase a better choice? And what is ligase fidelity anyway? Let's talk about it.
DNA ligases are enzymes that seal breaks in DNA by joining 5 ́-phosphorylated DNA termini to 3 ́-OH DNA termini (1-4). In vitro, ligases (notably T4 DNA ligase) are critical reagents for many molecular biology protocols, including vector-insert joining for recombinant plasmid construction (restriction cloning), adaptor ligation for next generation sequencing (NGS) library construction, and circularization of dsDNA (6). Less commonly utilized in vitro, Taq DNA ligase will ligate only nicks (5-8). Taq ligase is a NAD+-dependent DNA ligase from a thermostable bacterium that can survive high temperatures (up to 95 °C) and is active over a range of elevated temperatures (37–75 °C).