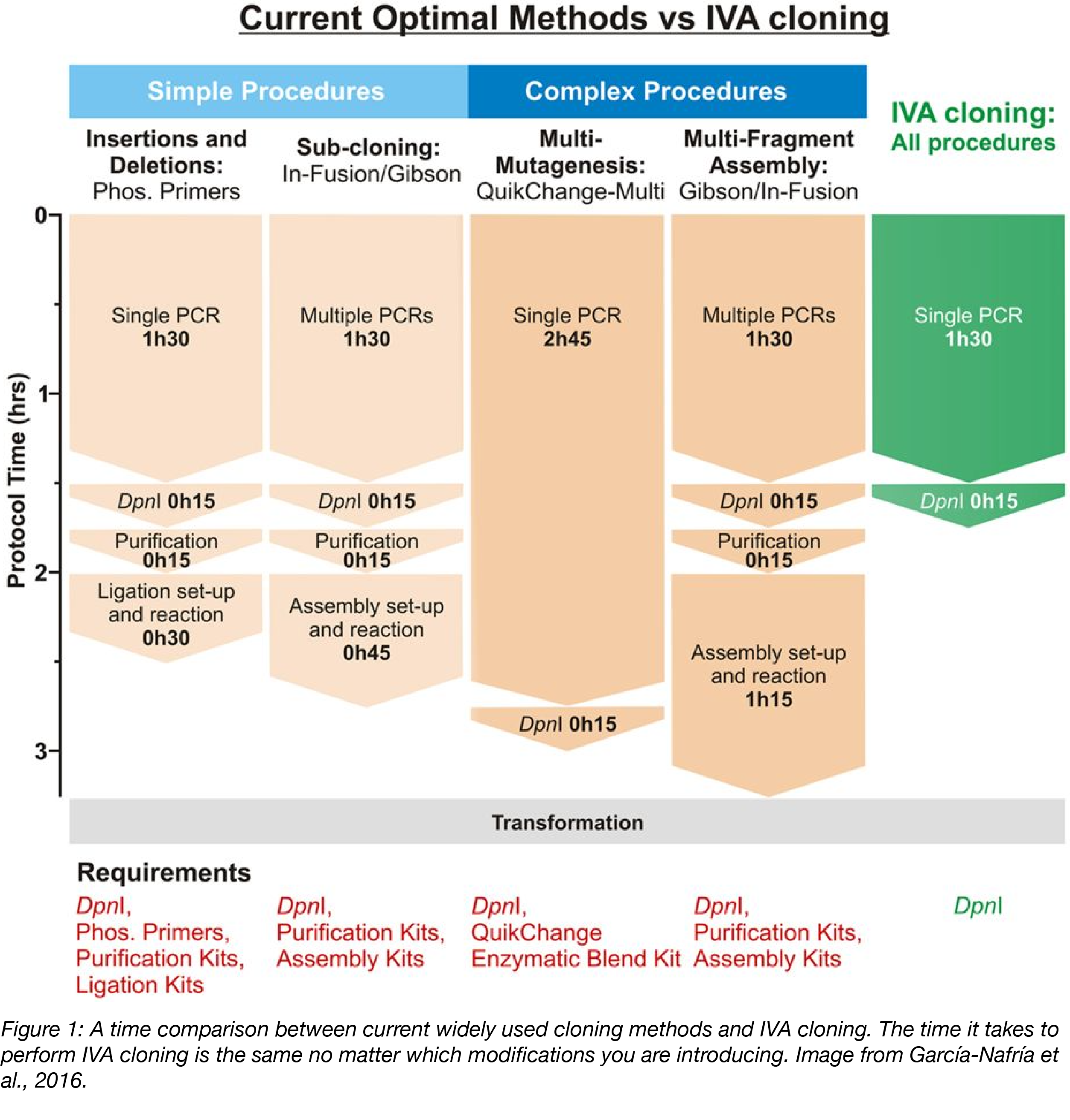 This post was contributed by Jake Watson and Javier García-Nafría from the MRC Laboratory of Molecular Biology.
Plasmid cloning is an essential part of any molecular biology project, yet very often, it is also a bottleneck in the experimental process. The majority of current cloning techniques involve the assembly of a circular plasmid in vitro, before transforming it into E. coli for propagation. However, while not widely known, plasmid assembly can be achieved in vivo using a bacterial recombination pathway that is present even in common lab cloning strains.
This intrinsic bacterial recombination pathway, referred to as recA-independent recombination, joins together pieces of linear DNA through short homologous sequences at their termini, and likely functions as a bacterial DNA repair mechanism. The pathway is ubiquitous, with successful recombination reported in all laboratory E. coli strains tested so far.