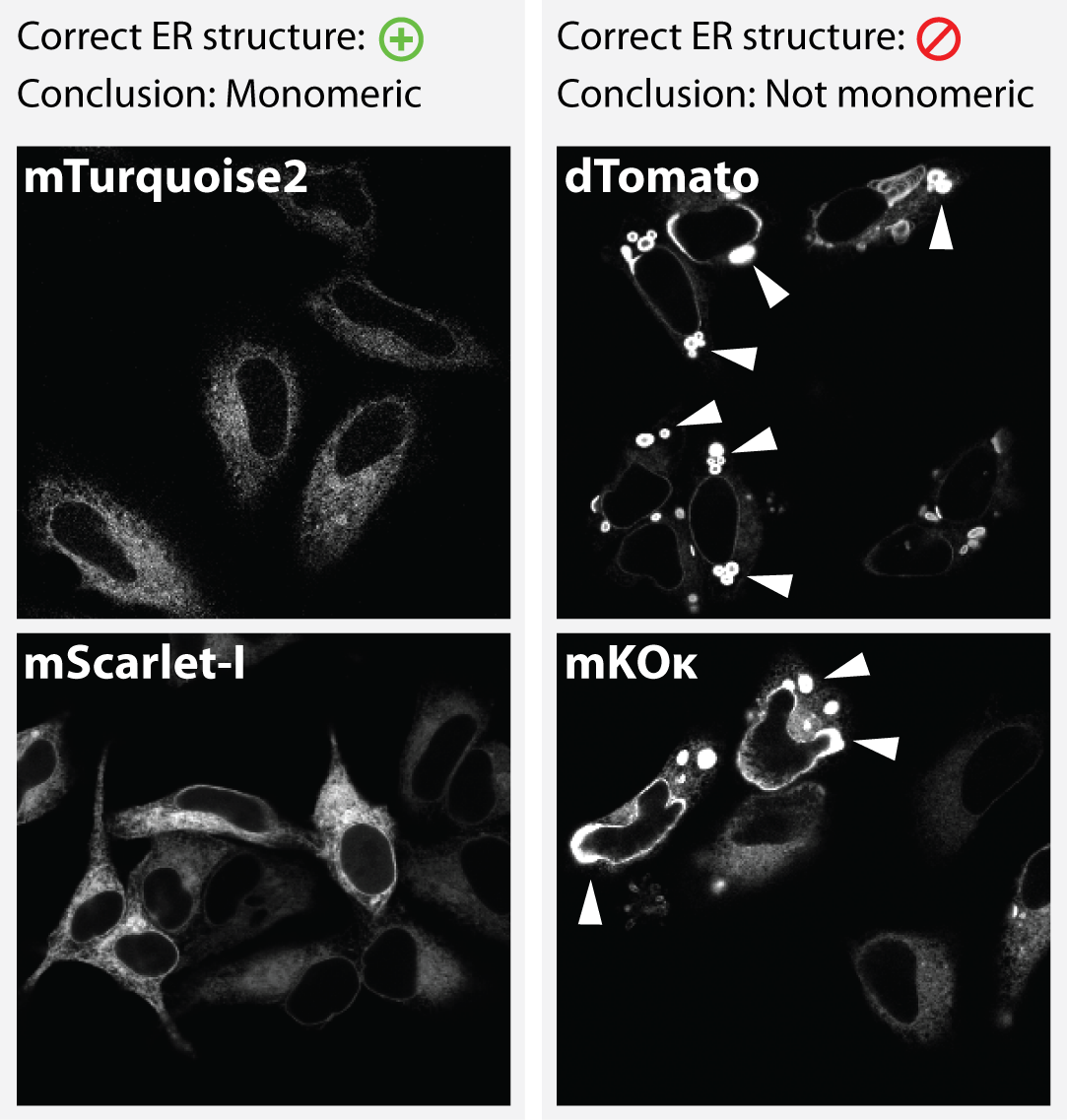 This post was contributed by guest bloggers Joachim Goedhart and Marieke Mastop from the Section of Molecular Cytology and Van Leeuwenhoek Centre for Advanced microscopy, University of Amsterdam.
The previous two posts in this series described a practical approach to selecting a bright fluorescent protein and a photostable fluorescent protein. In the third post of this series, we will discuss how to select a non-aggregating fluorescent protein.
In the jellyfish Aequorea victoria, AvGFP forms a homodimer. In corals, the red fluorescent proteins form tetramers. In general, fluorescent proteins have a natural affinity and a tendency to form higher order aggregates. This property can be tolerated in some applications (e.g. labeling of cells or tracking promotor activity), but it is problematic in applications in which the fluorescent protein is used as an inert protein module. This is explained in more detail here. There are a variety of methods that can be used to measure your fluorescent protein's propensity to aggregate. The basics and pitfalls of these experiments are discussed here.