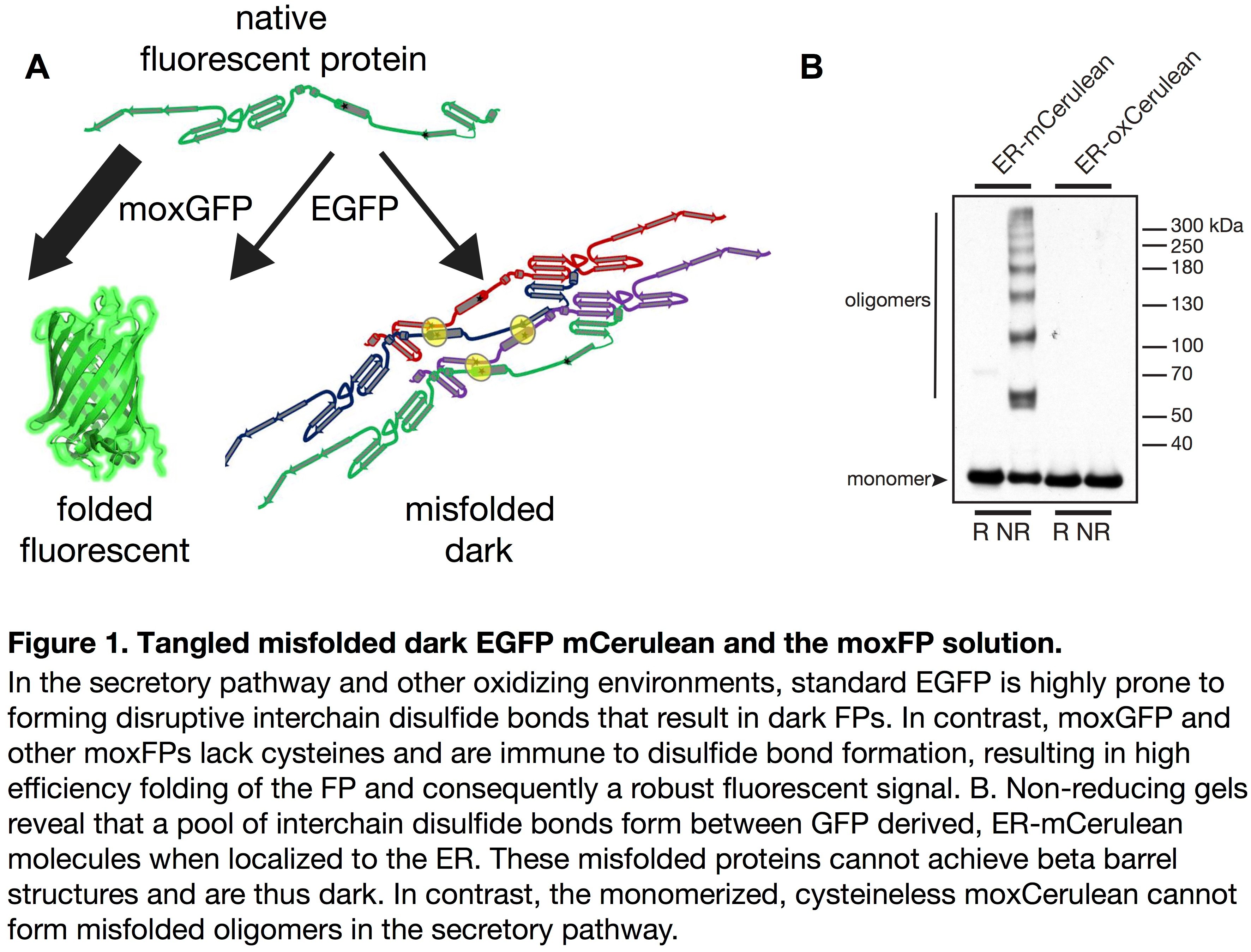 This post was contributed by guest bloggers Erik L. Snapp and Lindsey M. Costantini.
"You underestimate the power of the Dark Side."
--Darth Vader in "Return of the Jedi"
While Vader was referring to the evil side of a mystical "Force," this quote is equally applicable to many microscopy experiments with fluorescent proteins (FPs) localized to compartments other than the cytoplasm. That is, unfortunately, some investigators realize too late that they have missed the impact of dark, non-fluorescent, and misfolded FP-fusions on quantitative imaging experiments and cell physiology in general.