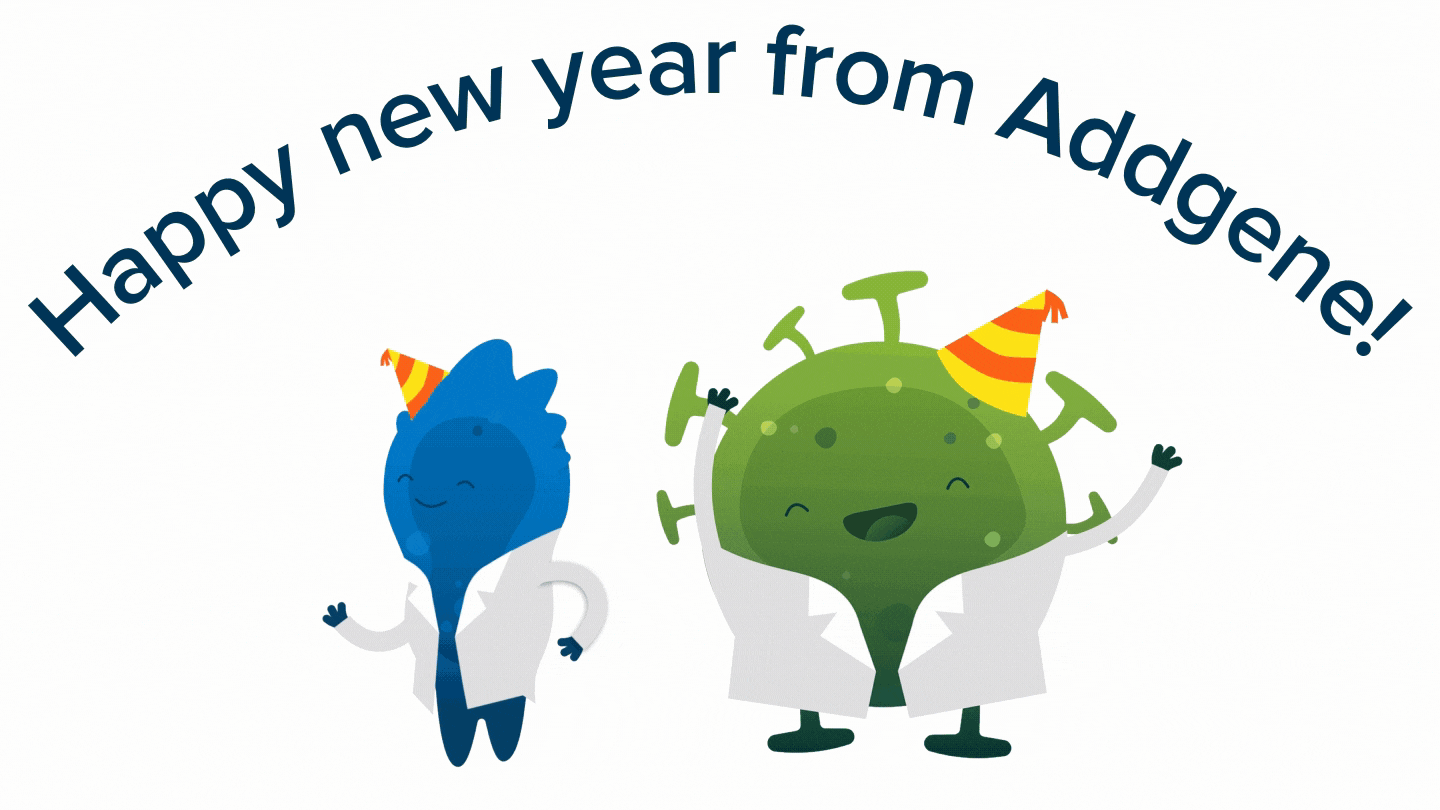 Good bye 2020! What a year it has been for all of us. As we eagerly await 2021, we've looked back on the year would like to highlight some of the top articles from the Addgene blog this year. Spoiler alert: many of the top 10 posts from this year were influenced by COVID-19 and our new cloning grade DNA service.
We've had 11 blog posts on COVID-19 featuring plasmid tools from depositors who quickly shared their reagents: detection methods, synthetic nanobodies, SARS-CoV-2 protein expression, and more. We also highlighted reagent repositories and other collaborative efforts in the scientific community to speed COVID-19 research. With the COVID-19 pandemic, we saw the need to expand reagent sharing even broader and began working with tech transfer offices to make reagents available to scientists in both academia and industry.
This year, we also launched the cloning grade DNA service. This service features 210 plasmids: empty backbones, fluorescent protein tags, SARS-CoV-2 plasmids, etc. It is our hope that by providing cloning grade DNA to you, we'd save you days of time so that you can begin your cloning experiment right away.
And without further ado, here are the top ten!