Update (May 1, 2021): The application period has now passed. We will notify applicants in the upcoming months.
Are you a research technician, undergraduate or graduate student, or postdoc using fluorescent proteins in your research? Consider applying for the Michael Davidson and Roger Tsien Commemorative Conference Attendance Awards. This year, we're giving out up to five awards, each up to $800, for any virtual or in-person conference attendance in the next year.
About Michael Davidson and Roger Tsien
Plasmid tools deposited by Michael Davidson and Roger Tsien have been distributed to thousands of scientists throughout the biological research community, and have recently been made available to industry scientists. These plasmids have no doubt enabled countless discoveries and will continue to drive new research projects for many years to come. To commemorate their innumerable contributions to the development of fluorescent protein tools and their dedication to scientific sharing, Addgene is seeking applications for the Michael Davidson and Roger Tsien Commemorative Conference Attendance Awards.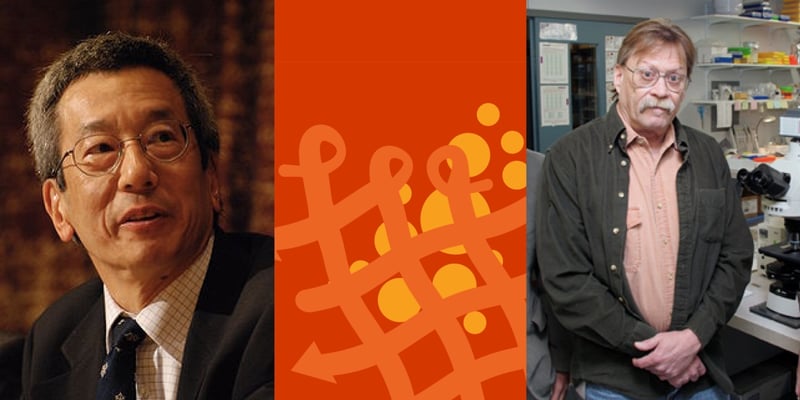 Eligibility
Any research technician, undergraduate student, master's student, PhD student, or postdoc working at academic or nonprofit institutions and who have used or will use fluorescent proteins in a well-designed research proposal.
Applicants must have used or have sufficient training to use fluorescent proteins in their research.


Process to apply
Application deadline: April 30, 2021
Your application must be submitted using the linked Google form below with all required fields completed.
The letter of support must also be received by April 30, 2021. The letter should vouch for the impact of fluorescent proteins on the applicant's work.
Award
$800 to go towards conference registration (and travel if you chose to attend an in-person conference) for any virtual or in-person conference that you will attend in the year following the award announcement
Awardees announced in July 2021. Awardees will be chosen by a committee made up of Addgene's Executive Director and Addgene scientists. Applicants will be judged on their scientific rationale, creativity in the use of fluorescent proteins, and the potential for their work to advance others' research. If chosen, award recipients have 1 year to use the award (July 2021 - June 2022).
If you have any questions about the awards, please send an email to awards@addgene.org with "Davidson & Tsien Conference Award" and your name in the subject line.
---
Topics: Fluorescent Proteins, Awards