We're so excited to share some good news with you: with contributions from depositors around the globe, we're now sharing over 100,000 reagents including plasmids, ready-to-use viral preps, pooled libraries, kits, and cloning grade DNA!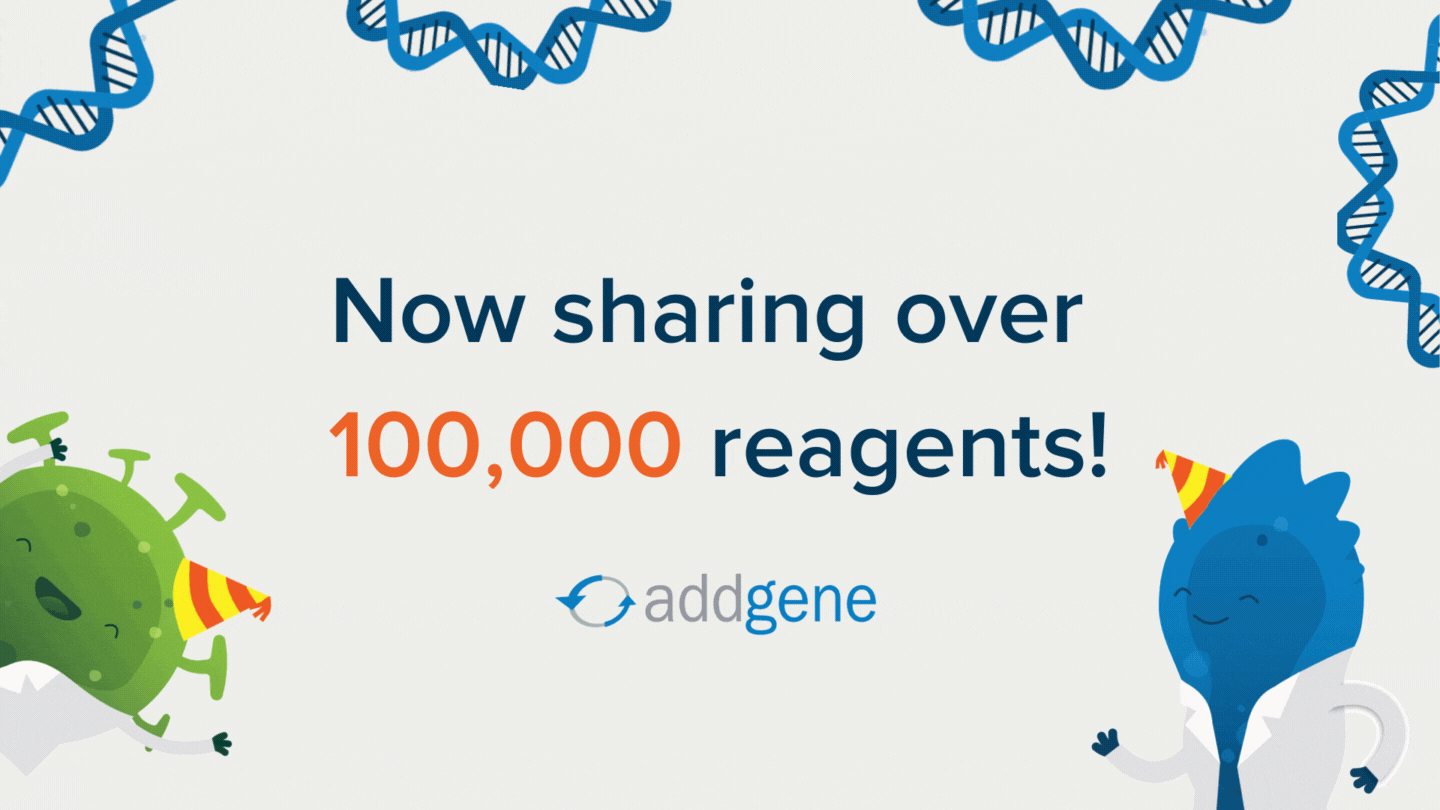 This is just the first of many milestones Addgene is poised to reach in the near future! We're almost at:
100,000 different plasmids available from the repository (currently at 98,276 plasmids as of April 8, 2021)
1.5 million plasmids shared in total (currently at 1,484,507 as of April 8, 2021)
5,000 depositing labs (currently at 4,651 as of April 8, 2021)
Find these stats and more on the addgene.org homepage! You can track the number of plasmids right below the search bar and more stats further down the page.
Topics: Addgene News