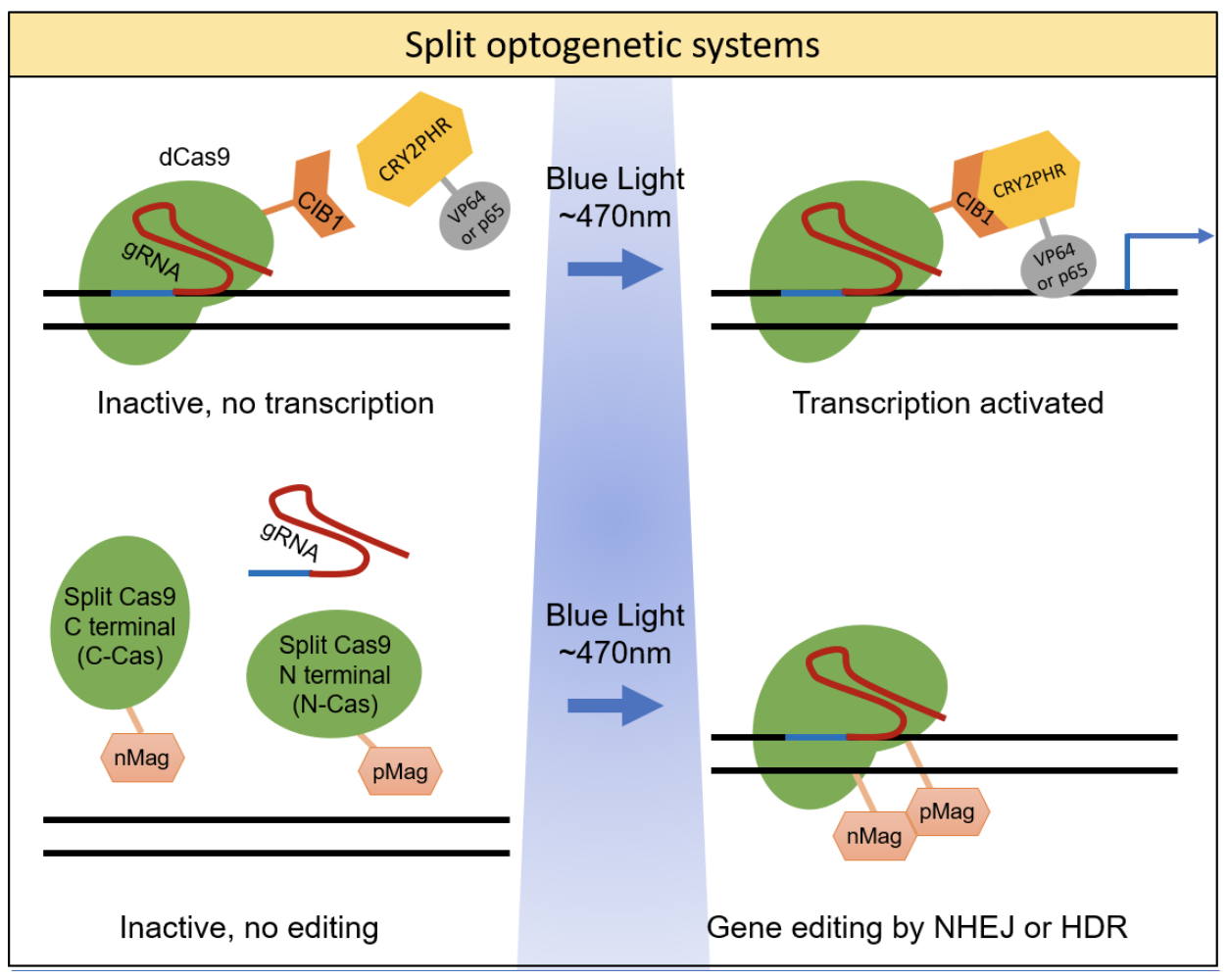 Originally published Mar 8, 2016 and last updated Sept 3, 2020 by Nyla Naim.
Scientists around the world have been making major improvements to CRISPR technology since its initial applications for genome engineering in 2012. Many of these advances have stemmed from the goal of reducing off-target Cas9 activity. The use of nickases, prime editing, anti-CRISPR proteins, and other techniques all aim to improve targeting specificity or reduce the duration of Cas9 activity.
The field of optogenetics is renowned for enabling precise temporal and spatial control. Optogenetics uses genetically encoded tools, such as microbial opsins, to control cellular activities using light. In 2015, scientists combined CRISPR and optogenetic techniques to develop a variety of photoactivatable CRISPR tools. These tools allow scientists to use light to externally control the location, timing, and reversibility of the genome editing process. Read on to learn about the various light-controlled CRISPR tools available to researchers - some readily found at Addgene.