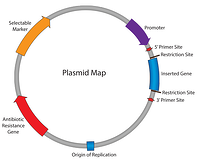 As 2014 comes to a close, we've been reflecting on the past year in science – as seen through the lens of Addgene's blog and plasmid repository. Our blog is just over a year old, and it has grown steadily during 2014. We were excited to have more and more scientists offering to share their stories – about their research, their job hunts, and their tips for experiments. We've also loved helping to answer your plasmid and cloning questions through our Plasmids 101 series and by responding to your comments.
Additionally we've seen what topics are of interest to you, our readers. Below I've compiled a list of the Top 10 Most Viewed Posts on our blog from the past year. A quick glance shows that interest in CRISPR continues to grow as the genome editing technique has developed and improved. The CRISPR posts written by our guest bloggers, the experts in the CRISPR/Cas field, have been extremely helpful for scientists that are looking for more detailed information about this new technology. Our Plasmids 101 series continues to grab scientists' attention, and as we move into next year we'd like to know what topics you want to learn more about. Our post on "Making Your Own Competent Cells" has been extremely popular, generating many additional questions. We're happy to see scientists making their own cells to save money and create the tools that work best for their needs.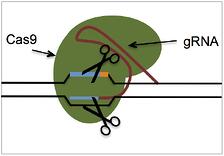 If you haven't yet read the following Top 10 posts of 2014, take some time and see what you're missing. Let us know if you have any questions or if you have a topic, researcher, or technology you would like us to feature in the coming year. Finally, we are always looking for guest bloggers who want to share their research with the community, so email us at blog@addgene.org if you are interested.
Addgene's Most Popular Posts of 2014
Best wishes for your research during this holiday season and we look forward to seeing what awesome research you and your labs produce in the new year!