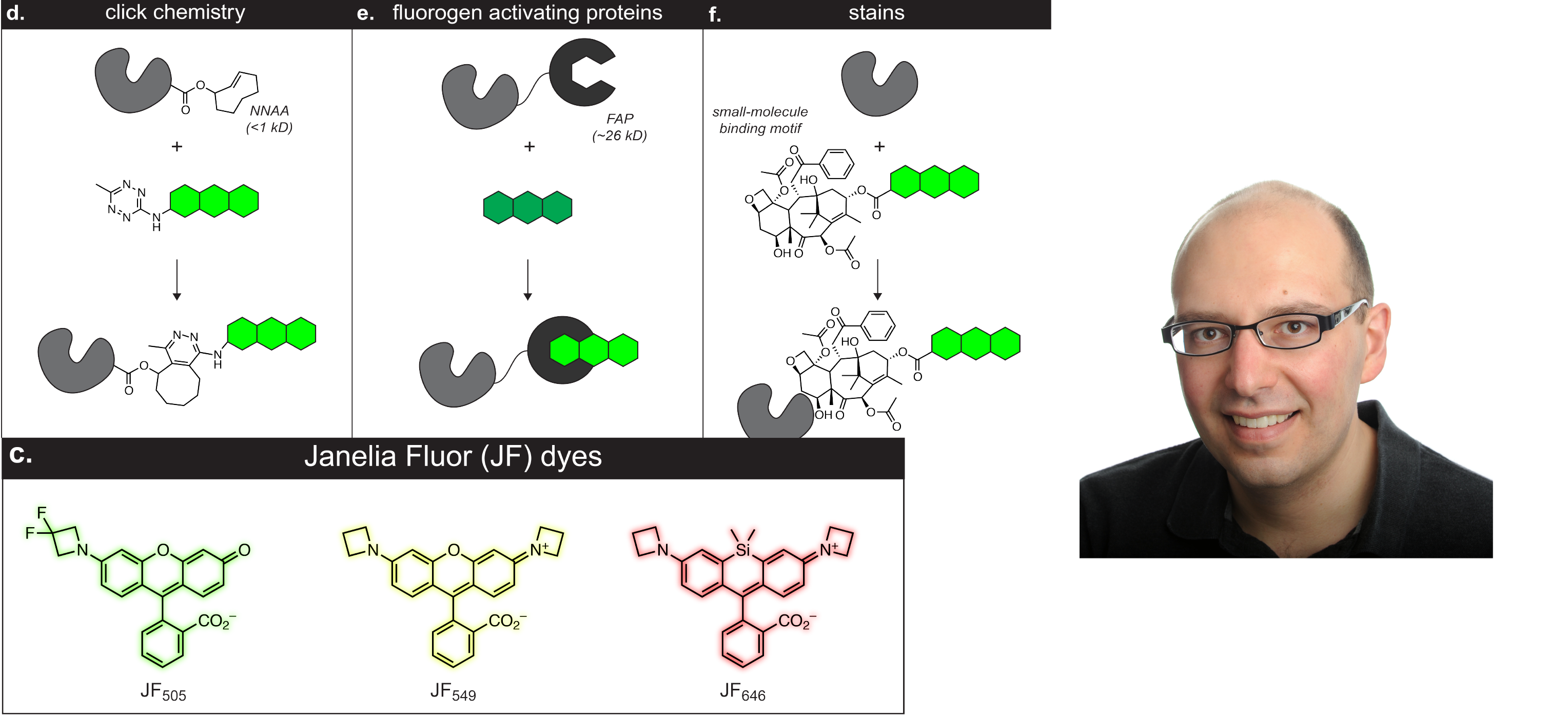 This post was contributed by guest blogger, Luke Lavis, a Group Leader at the Janelia Research Campus, Howard Hughes Medical Institute.
Chemistry is Dead, Long Live Chemistry!
The discovery of green fluorescent protein (GFP) sparked a renaissance in biological imaging. Suddenly, cell biologists were no longer beholden to chemists and (expensive) synthetic fluorophores. Add a dash of DNA with an electrical jolt and cells become perfectly capable of synthesizing fluorophore fusions on their own. Subsequent advances in fluorescent proteins have replicated many of the properties once exclusive to small-molecules: red-shifted spectra, ion sensitivity, photoactivation, etc. These impressive advances lead to an obvious question: In this age of GFP and its ilk, why should cell biologists talk to chemists?