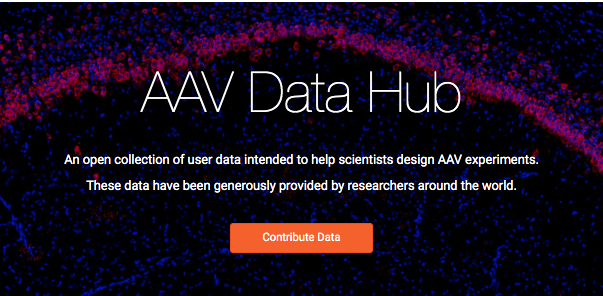 Dear scientists using AAV,
We hear your questions! How much virus should I inject? How long do I need to wait? What serotype and promoter should I use to target my favorite neurons?
We don't know all of the answers, but we're betting that your colleagues do. That's why we're launching the AAV Data Hub. The Data Hub is an open platform for scientists using AAV to share practical information about their experiences. It will contain all of the juicy and important details that you won't find in the final publication and we have already collected over 100 entries spanning six different species and dozens of different expression sites.