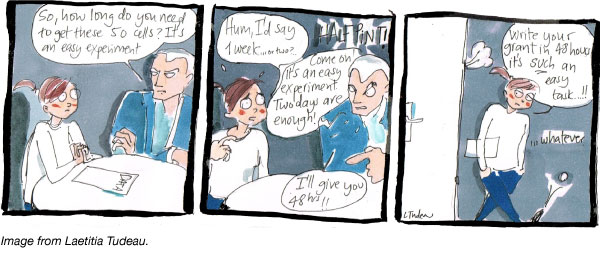 This post was contributed by Deborah Sweet, Vice President of Editorial at Cell Press.
Almost everyone who works in a lab struggles with reproducibility at some point.
Usually it comes up when a researcher decides on a new project and begins by trying to reproduce someone else's result. Then, they hit trouble. The experiment won't work. Even if it does, they don't get the same result. So, then they end up investing time that they thought would be moving forward instead trying just to get going. It's like being stuck in jail in Monopoly—you keep rolling the dice and not moving while all your friends are racing around the board. Eventually, you get lucky and manage to escape, but you've lost a lot of time.