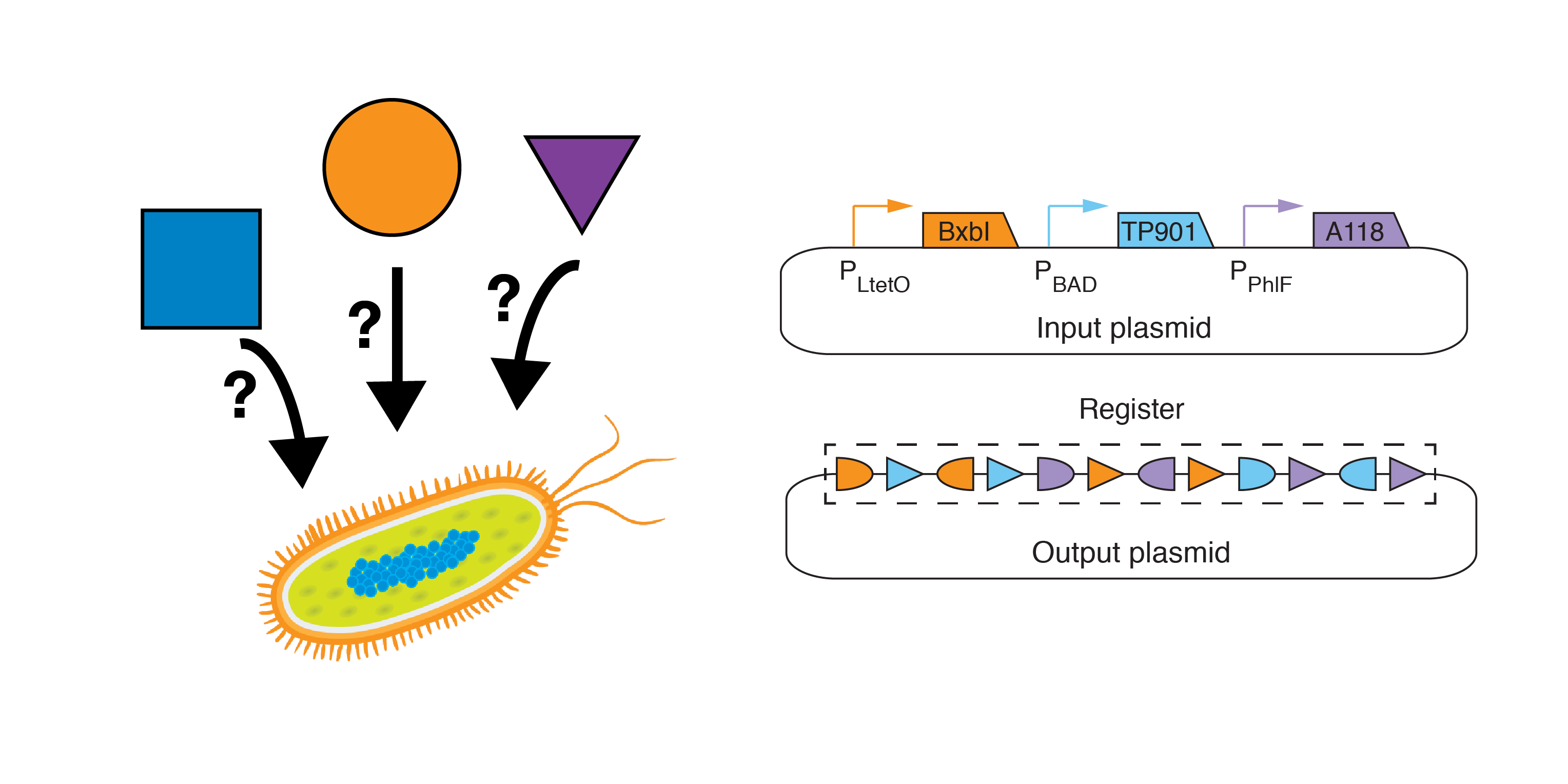 This post was contributed by guest blogger Nathaniel Roquet, a PhD student in the Harvard Biophysics program and researcher in the Lu Lab at MIT.
Note: The following blog post reduces the content of our paper, "Synthetic recombinase-based state machines in living cells" (1), into a more straight-forward, concise explanation of how to adapt our engineered devices, recombinase-based state machines for your own experimental needs. For more context, exposition, and detail, please refer to the paper.
Why Might One Be Interested in State Machine Technology?
Biological research has produced a massive amount of information regarding which regulatory proteins, signaling molecules, mutations, and environmental conditions drive certain cellular behaviors, but little is known about the order or timing of these factors. Recombinase-based state machines (RSMs), which take on a particular DNA-sequence configuration (state) based on the identity and order of a particular set of inputs, may be used to better understand and engineer cellular processes that are influenced by temporally ordered biochemical events.