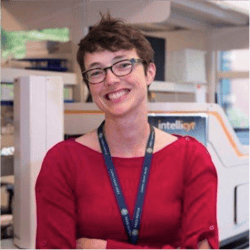 In this post of the Careers in Science Communication blog series, you'll hear from Susan Keown, a staff writer at the non-profit Fred Hutchinson Cancer Research Center.
Susan Keown's science communication journey started with something unexpected: termites. "I was really interested in the evolution of social behaviour in social insects, obviously as all people are," says Susan. Her passion for insects lead her to start a PhD in entomology at the University of Maryland College Park, but she quickly realized it wasn't the place for her. "I went to grad school with the plan of being a scientist. I pretty quickly figured out that I just don't have the patience to be a scientist," says Susan. After coming to this realization, Susan panicked. She had always loved science, but didn't know what she would do if she wasn't at the bench. "I was literally sitting in my office one day, which I shared with a postdoc, and I'm like, "Oh my god, what can I do?! This is a mistake! Why did I even come [to grad school]!" He asked if she had considered other careers, which she hadn't. He then said, "How about being a science writer?" to which Susan replied, "What's a science writer?"
Learning about SciComm by doing SciComm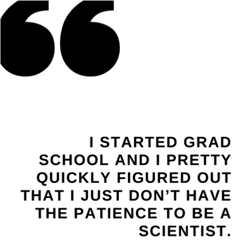 Writing had always been a strength of Susan's, but she didn't know if she liked science writing. She decided to start a blog to test it out and discovered she not only loved science, but also science writing. "And since I was still in grad school, I had the opportunity to take a course through the school of journalism on science journalism." She also interned two days a week on a public radio show. After graduating with a master's, Susan completed a science writing internship with the National Eye Institute (NEI), where she wrote about NEI research for a general audience. She then got a full time position with a Washington D.C.-based communications consulting firm, Palladian Partners. "I was lucky to have been able to make that transition really smoothly," says Susan.
After being in D.C. for a few years, Susan was ready for a change of scenery. She moved to Seattle and continued working for Palladian Partners remotely, but started looking for a new job because "it kinda sucked to work remotely. I was also tired of the contracting life where you do a little bit of work for one client and then switch to doing something else. You're never really integrated and part of a team." It took her two years to find her current position at Fred Hutch because her skill set wasn't matching up with the local job postings. "There were jobs that I didn't seem to have the right skills for in terms of PR types of things or communications planning." To beef up her resume, she decided to complete a certificate in Strategic Communications and Public Relations at the University of Washington and the connections she made through this program lead to her current job. "One of my colleagues in the class was like, "Hey Susan. I saw a job that I think is up your alley. It's at Fred Hutch." And I hadn't seen it. So I applied and I got it."
Science writing at Fred Hutchinson Cancer Research Center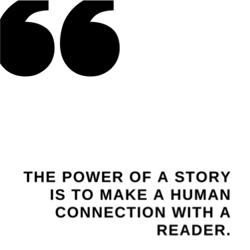 Work as a Science Writer at the Hutch varies, with no two days being alike. At the time when we spoke, Susan was helping cover social media while the Hutch hired a full-time social media manager. "I usually start out my days looking through our Twitter feeds and dealing with social messages and postings," says Susan. There are also team meetings and Susan is assigned to cover the Clinical Research Division at Fred Hutch, so she attends that division's scientific seminars a couple days a week. And there there's always plenty of writing: plain-language stories about Fred Hutch research, pieces for donors such as fundraising materials and progress reports, in addition to articles for the Fred Hutch website, social channels and Hutch magazine.
Getting pulled in all of these different directions is sometimes at odds with the space needed to be creative. "You need a lot of time to let you mind process things. Sometimes finding that uninterrupted time to be creative is challenging," says Susan.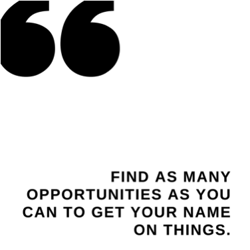 Another difficulty is that some articles are just harder to write. "There's something about being a writer that can be a very painful process. And certain stories can make you feel like 'I'm a terrible writer. I have never written anything good. And I will never write anything good again.' " For Susan, one of the most satisfying parts of the job is having completed one of these difficult pieces: "It's probably the best."
Besides working through the tough assignments, the skills that Susan finds important for her work include: "Listening. Evaluating evidence. Critical thinking. Being able to learn things quickly. Story telling. The ability to know what's a story and how to hook your readers with it." She feels that storytelling is an impactful tool for science communicators. "The power of a story is to make a human connection with a reader, whether it's a scientist or someone who's affected by climate change or affected by a superbug. I think we solve these problems through connections and that's something that good storytellers in science can do."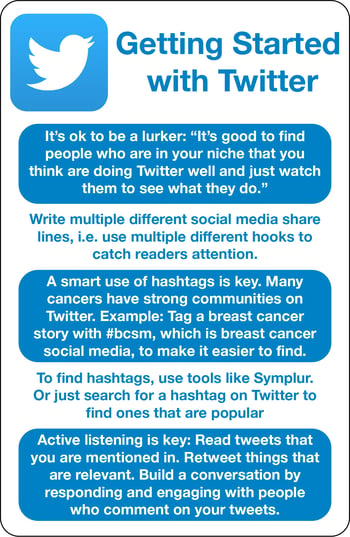 Susan's number one piece of advice for getting started in science communication: "Find as many opportunities as you can to get your name on things." Susan personally found this easier to do while still in school since opportunities, such as writing for a student-led publication, are more readily available and it's often easier to accept unpaid work as a student. For post-grad school individuals, Susan recommends starting a blog, but with one caveat: "I hate telling people to work for free because you shouldn't work for free." Susan also suggests volunteering to write for a non-profit, like she did for the Northwest Association of Biomedical Research. She does, however, recommend using Twitter as a way to leverage unpaid work for paid work: "If you use it right, it could help you get your name out for stuff that you've written." Ultimately, Susan feels she was lucky to have been in the right place at the right time when she started her scicomm career: " I think living in Washington D.C. helped because there was so much work through the federal government. All the Health and Human Services (HHS) organizations have so many [science communication] needs. I worked for one company, but there were a ton of others that also did work for that segment of the government, so it was a really good environment to be looking for a job."
Thanks to Susan for not only being part of this series, but also being my first interview ever! You can follow her on Twitter @sejkeown. If you enjoyed this series, subscribe to the Career Channel of the blog so you don't miss out on future career posts!
---
Additional Resources on the Addgene Blog
Resources on Addgene.org
Other Resources
The National Cancer Institute (NCI) has an internship similar to Susan's NEI internship. Application information can be found

here

Find tips for using social media as a scientist

here

Learn more about

storytelling in science
Topics: Science Careers, Science Communication, Science Career Options