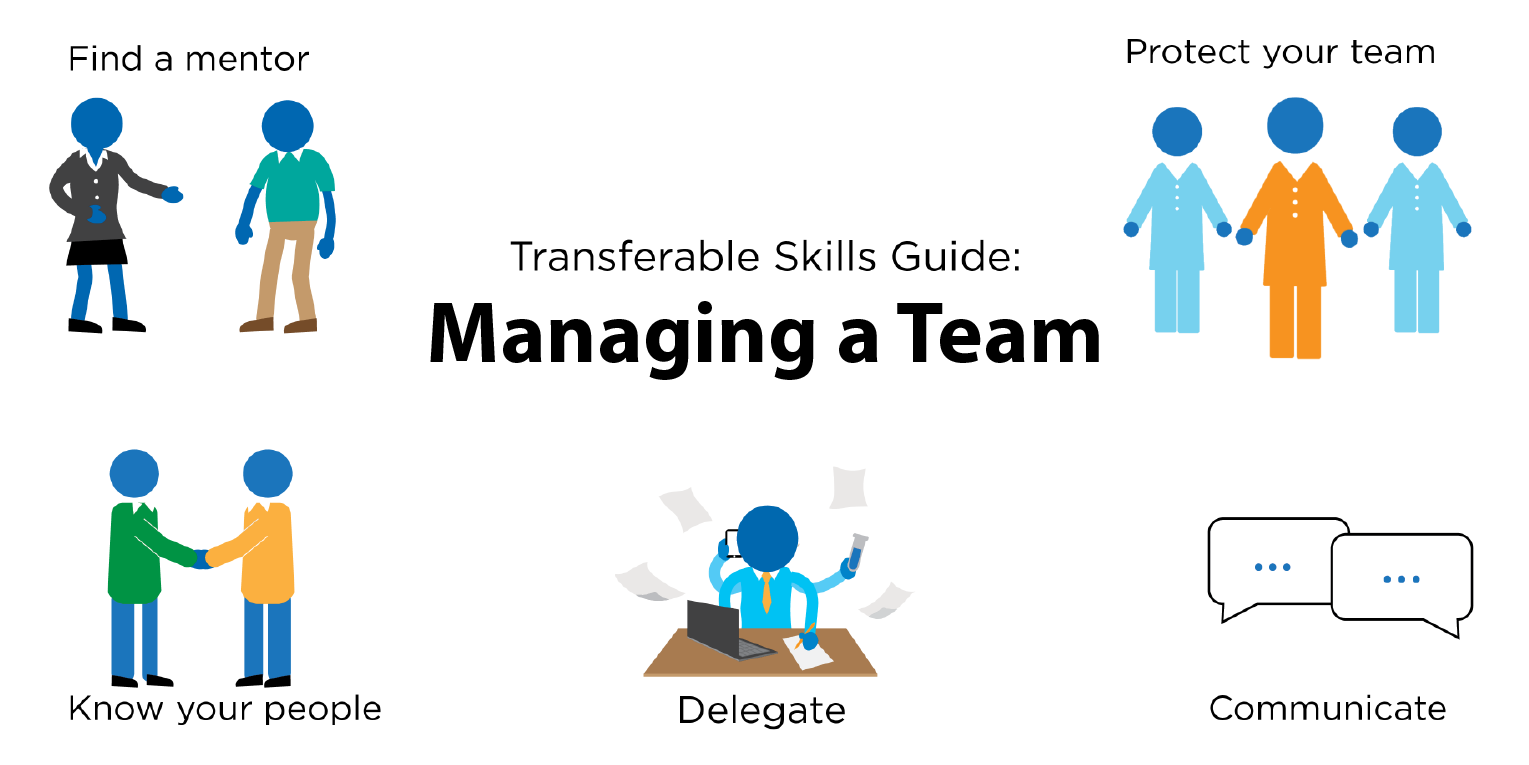 A recent survey of PhDs found that many researchers feel that they lack formal training in a variety of transferable skills. At Addgene we've set out to fill this gap by both highlighting that researchers do learn MANY transferable skills while working in the lab and by offering advice on areas where you might need some help. Today in our transferable skills guide: managing a team.
You've just been promoted, congratulations! You're now a manager with your own team! But what does it really mean to manage a team?
If your graduate school experience was anything like mine you didn't think much about management skills during your scientific training. I never thought about management skills before being propelled into the position of manager. I barely had any experience being managed! The good news is that management skills can be taught, but it will take time so be patient and keep an open mind.