Congratulations, you've just landed an interview for an industry job! You've worked hard to earn this opportunity and are excited for this next step. But wait, now you feel a little panicked. You've never had an industry interview before. What should you do to get ready for this interview?

Maybe the above scenario sounds familiar to you. It was my experience not long ago. I just recently started working in the pharmaceuticals industry after earning my Master's in 2016 and then working four more years in academia. During my job hunt, I quickly noticed one of the biggest differences between applying for an academic position versus an industry position is the on-site interviewing process.

For both of my academic jobs, I interviewed with just the PI of the lab and for one position, I just had a phone interview. I also transitioned between different lab groups without having a formal interview process. Industry interviews, however, were more structured. I met with several individual and/or small groups, usually starting with the hiring manager. These interviews lasted for 30 minute to an hour. Although I never experienced this, I heard from friends that Scientist positions often required a one-hour presentation about a prior research project. In total, the interviews lasted from half to all of the day.

This whole process may seem foreign and a little overwhelming, but here is what I've found helpful for my interviews in industry.
Prepare stories to tell in your interview
The STAR interview method is a popular way to answer behavioral interview questions. STAR stands for situation, task, action, and results. While this method seems simple, I found it hard to remember to describe all four parts of a STAR answer once the interview has started. Instead, I preferred to prepare stories to answer interview questions. Story telling shares many of the same elements as a STAR answer: a setting, a conflict, and a resolution. Stories usually have a theme too, which is something not inherently captured by the STAR method. I like to think of the theme of my interview stories as the characteristic which the story demonstrates I possess.
Bullet points on resumes are like cliff notes, so I use these as a starting place for drafting my stories. In total, I prepare 5-6 stories for an interview, since one story usually has more than one theme and can be used to answer multiple types of questions. Writing a rough outline of these stories helped me remember them for the interview.
Prepare a list of questions to ask your interviewers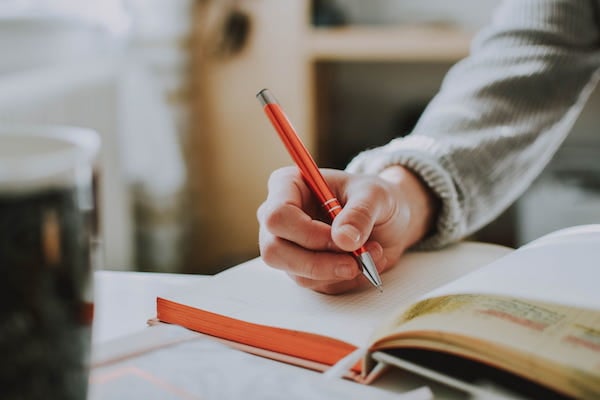 You're interviewing the company as much as they are interviewing you, so come prepared with questions to ask. With a quick Google search for "questions to ask an interviewer," you can find lists that have lots of general questions about job responsibilities, performance evaluations, professional development, and company culture.
It's also a good idea to prepare 1-2 unique questions for each interviewer by looking at their LinkedIn profiles. This can help spark a more natural conversation while also demonstrating that you did your homework before the interview. If you are not provided with a list of who will be interviewing you, ask the hiring manager or recruiter for this information. I found it useful to write my list of questions in a notebook that I took with me to my interviews. I'd also use this notebook to take notes after each interview.
Tailor your 1-hour presentation to your audience
Start by asking the hiring manager or recruiter what presentation format they require. Frequently they will ask you to present about your prior research. This is a chance to highlight your prior accomplishments and demonstrate your science communication skills. Know your audience. Connect your prior work or a new idea to the company's area of expertise. This has potential to make your audience really sit up and pay attention. Your interviewers will not have the same experiences as you, so set them up for success by giving them sufficient background info. Use the presentation as an opportunity to demonstrate technical and transferable skills that make you qualified for the position. Highlight the outcomes or deliverables of your work, such as improving a process or procedure, solving a problem, or making a key decision. Even deciding to stop pursuing a particular line of research is a deliverable.
Find 10 steps to a perfect science talk
Be prepared for potential technical difficulties. Have your presentation on a flash drive and consider bringing your own laptop as a backup, if the company will allow it. Before you start your presentation, introduce yourself to your audience.
Pay attention to what interviewers say
You're going to be interviewed by numerous people during your industry interview. Each interview is an opportunity to learn something and then apply it to the next interview. Perhaps an interviewer asks you a smart question. There's no reason you can't then ask that same question in your next interview. The same goes for answers interviewers give to your questions. If one of their answers rings true for you, go ahead and give a similar answer in a following interview.
Expect to be tired once the interview is complete
Industry interviews are long! Mine lasted 4.5 hours, which was a lot of extraversion for me. Make sure to get enough sleep the night before. Have your morning coffee, if that's part of your daily routine. Stay hydrated. You might have lunch on your schedule, but it will probably be rushed and you'll have to answer questions between bites of food.
Act and look professional
First impressions matter, so make sure yours counts. Dress professionally but still like yourself. It's better to be overdressed rather than underdressed, but read emails from HR carefully because sometimes companies have relaxed dress codes for interviews. You can also ask HR for clarification on the dress code for the interview. Greet each interviewer and then thank them once the interview is complete. Remember, your interviewers took time out of their day to talk with you, so be engaged with their conversation. Send thank you emails shortly after the interview to the hiring manager and others, if you have their emails. You can use notes you took during your interviews to help craft these thank you's.
Interviewing remotely
Remote interviews are likely new to most people - even hiring managers and your interviewers. You're probably all in the same boat, but there are a few things you can do to make the experience less stressful. First, you can make arrangements with those you live with to have a quiet place to take your video call.
Expect technical difficulties. To try and circumvent this, test out the video conferencing software you'll be using in advance of the interview, if possible. Otherwise, read the video conferencing instructions you received from HR carefully. And even if you don't have technical challenges, your interviewers might.
You'll probably still be required to give a job talk for a remote interview. Fielding questions can be hard during this talk since you'll be sharing your screen and won't be able to see who's asking a question. Maybe you ask for questions after completing each section of your talk. Some video conferencing software allows participants to "raise" their hand to ask a question or type it into the chat. Either way, just let the interviewers know up front how you plan to take questions.
Relax!
You wouldn't have made it to the interview if you weren't qualified for the position. So prepare for the interview, but then relax.
---
Additional resources on the Addgene blog:
Resources on Addgene.org:
Topics: Science Careers, Applying for Jobs, Early Career Researcher