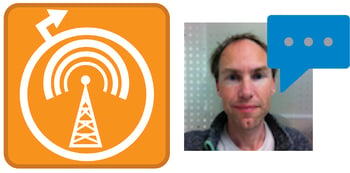 Today on the Addgene Podcast, we have another interview conducted by European Outreach Scientist Benoit Giquel. Ben recently spoke with Joachim Goεdhart, a professor at the University of Amsterdam. In addition to creating and sharing many great fluorescent protein tools, Professor Goedhart is very active on Twitter and has helped us update many of our educational resources. Listen to hear all about Professor Goedhart, his lab, and some of the tools he's developed.
Listen to the interview with Joachim Goedhart
Podcast breakdown
Intro
Chapter 1 - How Joachim ended up at the University of Amsterdam
Chapter 2 - Joachim's Academic and career goals. Career advice for people going into academia: follow your passion and pay attention to the details.
Chapter 3 - Answering interesting biological questions using microscopy.
Chpater 4 - Research projects in Joachim's lab. New microscopy probes and more.
Chapter 5 - mTurquoise II and the creation of improved fluorescent proteins through mutagenesis.
Chapter 6 - The future of FRET and fluorescent protein tools. Future developments in microscopy.
Chapter 7 - Open access in biology and how it speeds science.
Chapter 8 - The importance of communicating research findings through social media and other nontraditional methods including science art.
Outro
---
Many thanks to our guest, Joachim Goεdhart!

Joachim Goedhart is an assistant professor at the Section of Molecular Cytology and Van Leeuwenhoek Centre for Advanced microscopy (University of Amsterdam). He develops, characterizes and uses genetically encoded fluorescent probes. You can follow him on twitter: @joachimgoedhart.
Special thanks to our sound engineer/producer, Eddy Page!

Edward B. Page is a Digital Media Production Specialist at Addgene. He is the audio engineer and producer for the Addgene Podcast.
Additional Resources from the Addgene Blog
Resources at Addgene.org