---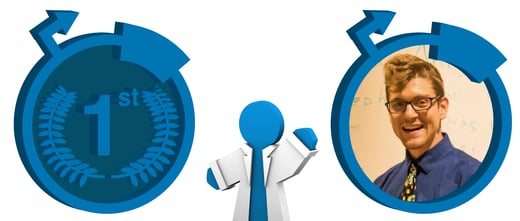 To better highlight the great content contributed by our bloggers each and every month, we've decided to start an "Editor's Choice" series. Each month, I'll summarize the most popular post of the month and point out one or more additional posts that deserve a peek in case you missed them.
July 2016 was a fantastic month for the Addgene blog. We achieved roughly 50,000 views over the entire blog and hosted new posts on topics ranging from new tools you can use to monitor cellular perturbations to how CRISPR has made it much easier to generate mouse models.

As you might expect given the excitement surrounding anything to do with CRISPR, our most popular post in July (with over 700 views) was an update on new CRISPR genome editing technology, Cpf1. Written by our Science Communications Intern (and soon to be Addgene Scientist!) Mary Gearing, this post focuses on new data from the Kim and Joung Labs showing that Cpf1 has lower off-target editing and similar on-target editing when compared to the most commonly used Cas9 variant, SpCas9. These properties, combined with other benefits you can find in the post, may make Cpf1 the preferred CRISPR variant going forward.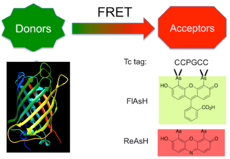 While I love all of our blog posts, my pick for the "editor's choice" post this month is from guest blogger James D. Fessenden at Brigham and Women's Hospital. This post describes how to target and use FRET flurophores for a variety of applications. While editing this post, I learned a lot about how FRET can be used to study biological phenomena and about how fluorophores other than fluorescent proteins can be incredibly useful in FRET experiments. Professor Fessenden's example of a FRET experiment with all relevent controls near the end of the post also really helped put this technology into a concrete context. I recommend this post to anyone wondering if and how they can apply FRET in their own research.
All posts from July 2016
Click on the links below to read all of our excellent posts from July:
As always, feel free to comment on any of our posts if you have any questions or useful insights. If you're interested in blogging for us, fill out our Guest Blogger Form and we'll be in contact with you ASAP.
Happy Reading!
Tyler