Being an entrepreneur is difficult; it requires an immense amount of self-knowledge and an unwavering devotion to seeing your ideas become something tangible. When you think of entrepreneurship in the 21st century, who do you think of? Your mind is likely drawn to the Mark Zuckerbergs and Evan Spiegels of the world – individuals in their 20's who've built multibillion dollar tech companies using only laptops and some server space.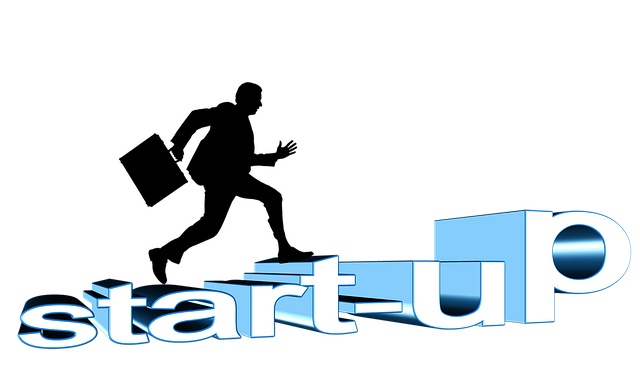 But what if you want to be an entrepreneur in the health sciences? Is this a different story altogether?
The unfortunate answer is yes, largely due to a few limiting factors. To start, the average health science startup requires a great deal more capital to get off the ground, as you will likely need a functional prototype to gain any real traction. This can carry a heavy price tag, especially if you're working on something other than software.
If you are a graduate student, you are in a system that, quite honestly, does not value your potential contribution to the healthcare landscape. You will find an extra layer of difficulty launching a company in the health sciences without those critical three letters after your name (P-H-D). Finally, having spent your entire career in science, you are likely lacking the necessary business background and/or connections to even begin this process.
I am the cofounder and CEO of miLab, a Boston-based startup focused on empowering early-stage scientists. You can think of miLab as a sort of talent agency for scientists, where we support health science graduate students with innovative ideas in all facets of the entrepreneurial process in order to develop those ideas into commercial products and next generation companies. We launched in the early spring of 2015 and since that time have received about 3 project proposals per month. We are currently focused on two projects, including one led by a talented biomedical engineering team from MIT.
I would like to share my own experiences founding and running miLab to describe some key lessons I learned while becoming a health science entrepreneur at 22.
Start with your network
You've spent your life making connections and finding mentors -- well, it's time you call upon these people for guidance. Before even beginning the process of launching a company, you need to determine whether or not your idea is viable. Go to experts you trust and pitch what you hope to build. Then ask for their honest opinions -- this part might hurt, but if you pitch to enough people, you will find the answer to your viability question.
The miLab you see today is far different than what was originally planned, due in large part to the feedback we received from our network. We started with the idea of a biotechnology investment fund that would apply a percentage of returns to support student projects, but it quickly became apparent that raising capital for such a fund is an impossibility at our early stage. After each pitch we made, we considered the feedback and adjusted our business model accordingly until we had a model that was viable. This is not to say that we aren't still pitching for feedback. Your venture should continuously evolve and respond to feedback throughout its lifetime. In this way, you will always improve and give yourself greater chances for success.
Build a team of 2 or 3
Don't go it alone. You'll find that no matter how well you know your idea, you will rarely succeed in launching a company without partners. You need a dedicated team that you know well and trust. This will allow you to discuss each project and business decision before making it, to have an internal review system. On top of these benefits, potential funding bodies shy away from one man teams. The composition of the management team is more important than the product itself -- investors would rather fund excellent people with mediocre ideas than mediocre people with excellent ideas.
I am lucky to have launched miLab with two close friends, Sreyan Chowdhury and Clinton Buell, who have very diverse educational backgrounds (an essential component to any successful startup management team). Sreyan is a research associate at Harvard Medical School and runs everything science (CSO). Clinton is a cost analyst at Dow Chemical (a Fortune 50 company) and is our money guy (CFO). As CEO, I am responsible for internal operations and building external strategic partnerships with universities, companies, hospital institutions and funding bodies.
Don't shy away from the cold email
Outside of the potential contacts your personal network can offer, you are really on your own to build a strategic network to facilitate your company's development Don't be afraid to email strangers asking to meet.
I have cold emailed hundreds of people asking for meetings to discuss miLab. Although many emails resulted in no response, I was still able to get through to a number of experts, including Harvard/MIT faculty, venture capital and angel investors, and business development heads at major companies. The majority of these meetings acted as a platform for significant company advancement.
Be relentless
The world is against you. As I mentioned, you start at a disadvantage in the health science space if you don't have an advanced degree behind your name, but don't let this deter your ambition. If you believe your idea has potential to make a difference, then make sure you're able to answer every possible question related to it. First impressions are everything and you want to leave people remembering your potential as an entrepreneur, not your credentials.
If you have an idea, don't wait. Go for it.
---


Craig Russo is cofounder and CEO of miLab. Contact Craig at craig.russo@milabinc.com
Additional Resources
Topics: Science Careers, Science Career Options