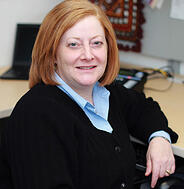 "The greatest good you can do for another is not just to share your riches but to reveal to him his own." -Benjamin Disraeli
Mentor, Sponsor, Advisor, Boss – who will help me advance my science career? We spend many years becoming scientists. It takes us a decade or more for just the "training" portion of our careers. In that time we may have only 2-3 formal supervisors that will provide guidance and experience. Navigating a fulfilling career in science can be challenging – is advice and guidance from only 2 people enough?
For many years I've been organizing mentoring programs for scientists and doing training to help mentors and mentees have fulfilling, productive relationships. I will be sharing what I've learned along the way in this ongoing series of blog posts.
Listen to our podcast interview with Harvard Medical School researcher Connie Cepko to learn about her mentoring style.
Top 7 questions scientists ask me about mentoring
In this blog series, I plan to provide answers to the top questions scientists ask me about mentoring. Here they are:
What makes a good Mentor?
How do I choose an Advisor/PI who will also be a good mentor?
Where can I find a Mentor?
What is this I hear about "group" or "peer" mentoring?
How do I ask someone to be my Mentor?
I have a Mentor

–

what do I do now?
What are the benefits of taking on my own Mentee?
Q1. What makes a good science mentor?

I started a conversation about many of these topics with the researchers who joined a recent Twitter chat for Early Career Researchers. Many of the participants had certainly realized the importance of seeking out mentoring as an important aspect to their ongoing success. There were unfortunate stories from researchers with advisors who did not serve as good mentors, but many had examples of very productive mentoring relationships with advisors and others who helped shape their experience. This led to the topic of "What makes a good Mentor?"
Some of the Tweeted comments:
"A good mentor has your goals/needs/situation in mind, rather than (or as well as) their own."
"Someone to act as your 'cheerleader'

–

inspire you."
"Also a mentor can give you realistic expectations. (Don't think you can finish that book in 4 weeks!)"
"Sometimes a mentor is a sounding board--a good mentor asks more questions than answers them."
A good mentor does all of these things and more. It is instructive (and entertaining) to review this list of bad mentor behaviors. Sadly, it is Yoda who is singled out as a bad mentor. Apparently, a good Jedi does not necessarily an excellent mentor make. Are your current mentors/advisors like Yoda? If so, you might want to find additional sources of wisdom. While somewhat lighthearted, the article does highlight key characteristics of a good mentor: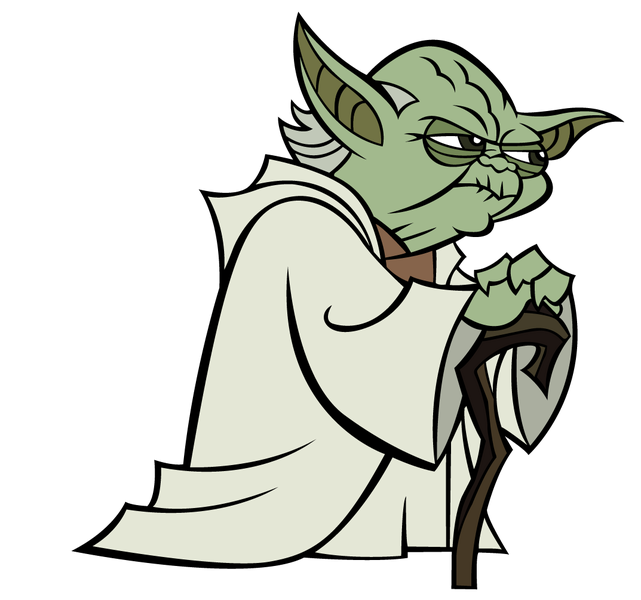 Yoda image courtesy of jorenl/Vecteezy.com
Helps set concrete goals and helps you reach your goals
Listens well and communicates clearly and openly
Gives honest feedback without ever being demeaning
Does not micromanage (teaches you to fish, doesn't fish for you)
Helps identify a Mentee's strengths and make the most of them
Is not threatened by the Mentee's talents or ambitions
Encourages the Mentee to take risks
A great Mentor is often one that devotes time and energy to thinking about how to be a great Mentor.
Check Out Angela Depace's Talk on "Precision and Plasticity in Mentoring"
A recent post on the blog "Tenure, She Wrote" is titled, "What Kind of Mentor Do I Want To Be?" In this excellent essay Acclimatrix, an assistant professor at a research university in the northeast, writes a thoughtful treatise on the kind of advisor/mentor she wants to be for her new lab. If only every science trainee had such a dedicated person guiding the start of their career.
"I want to be a PI that holds my students accountable for their actions and pushes them to improve even as I'm flexible enough to accommodate economic difficulties, family trouble, or health and mental problems that get in the way. I'd like to be validating without being coddling, to listen without being taken advantage of, and to respect my students as developing colleagues even as I reinforce the necessary power dynamic between advisor and students."
Stay tuned for the answers to the other six mentoring questions in future posts. If you have a question about mentoring that you want us to cover, let us know.
---
Topics: Science Careers, Mentoring for Scientists, Early Career Researcher