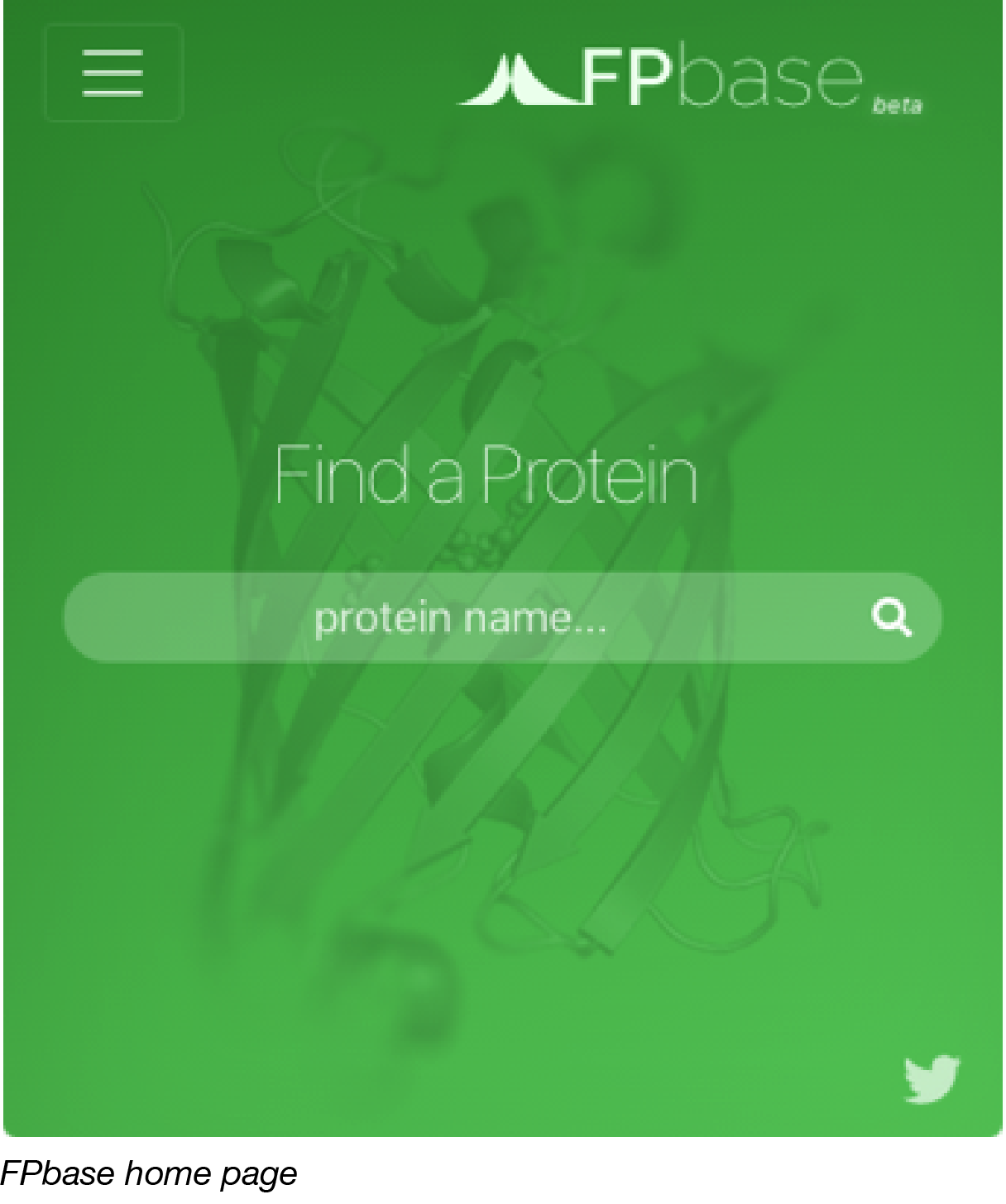 This post was contributed by guest blogger Talley Lambert, a Research Associate at Harvard Medical School.
The need for a community fluorescent protein database
As recognized by the 2008 Nobel Prize, fluorescent proteins (FPs) have become one of the most indispensable tools in modern biological research. Any microscopist will tell you that selection of a fluorescent probe (be it an organic dye or FP) is one of the most important steps in the design of an imaging experiment. The choice is non-trivial, however, as FPs are tremendously complicated entities with a large range of characteristics (color, brightness, photostability, maturation, oligomerization), many of which are dramatically affected by environmental conditions (such as temperature, pH, fusion protein, etc...). There are many online guides – including an excellent series of posts by Joachim Goedhart on the Addgene blog – outlining various important considerations when choosing a FP, but much of the primary data one might require when making such a decision remains spread across literature in publications that introduce these tools.