This post was contributed by guest blogger Chinmaya Sadangi, a postdoc at the University of Toronto.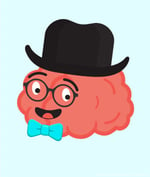 The Addictive Brain was founded in early 2018 with the goal of communicating science to non-scientists. Chinmaya Sadangi, a postdoc at the University of Toronto, created The Addictive Brain to spread awareness about how scientists utilize tax-payer money and government funding for research, and also to encourage women, students, and underrepresented minorities to study STEM subjects.
Here, Sadangi and his team answer a few questions about The Addictive Brain and science communication for general audiences.
How does The Addictive Brain address science communication?
At The Addictive Brain, we collaborate with scientists from around the world and help them share their lab experiences, findings, and experiments as articles written for general audiences.
So far, we are beginning to make an impact on society and science literacy. We have received numerous feedbacks from our non-scientist readers about how our articles have helped them understand different topics of science, especially disease related topics. Neurodegenerative and brain disorders are frequently overshadowed by other medical conditions, so these topics have become a cornerstone for The Addictive Brain.
Our community has also requested live question and answer sessions led by scientists, which is hosted on our Instagram channel every Sunday.
What's planned for the upcoming year at The Addictive Brain?
This year, we plan to collaborate more with physicists, chemists, and mathematicians. We hope to highlight every science field as we expand and encourage more direct conversations between scientists and non-scientists. We're in the process of starting a forum where non-scientists can directly approach scientists and doctors with their questions and comments.
Lastly, we are planning to launch an e-magazine this year which would feature articles, posts, and sci-art that would ultimately give a visual representation of science to our audience.
How can researchers work with you?
We welcome researchers from all fields of science to share their experiences and explain what they study or to participate in our one-hour Live Q&A session on Instagram every Sunday. Undergraduate and graduate students are more than welcome in contributing to The Addictive Brain. A contribution can either be an article, a short post, a video, or a piece of sci-art.
What are your top tips for science communication?
It is important to identify your audience and consider their background.
Social media is a powerful tool. Use hashtags effectively. This would help you direct your content to the right audience.
Avoid using scientific jargons. Someone should also be able to understand what you are trying to convey without having to extensively use Google search.
Be careful about hidden connotations behind a word. Non-scientists interpret terms like manipulations, anomaly, and so on, differently than scientists would. For example, "manipulate" could mean "illicit tampering" to general audiences while "manipulate" could mean "worked with" or "changed" to scientists.
Keep your message to the main three points of your story.
Interested in learning more? Visit their website at www.theaddictivebrain.com.
---
Many thanks to our guest blogger, Chinmaya Sandangi!

Dr. Chinmaya Sadangi is currently a postdoc at the University of Toronto and founder of The Addictive Brain. Prior to this, he completed PhD from Philipps-University Marburg, Germany in 2017. Apart from The Addictive Brain, Dr. Sadangi is an eLife ambassador, SfN community leader, and an early research career panelist at BioTechniques.
Additional resources on the Addgene blog
Resources on Addgene.org
Topics: Scientific Sharing, Science Communication