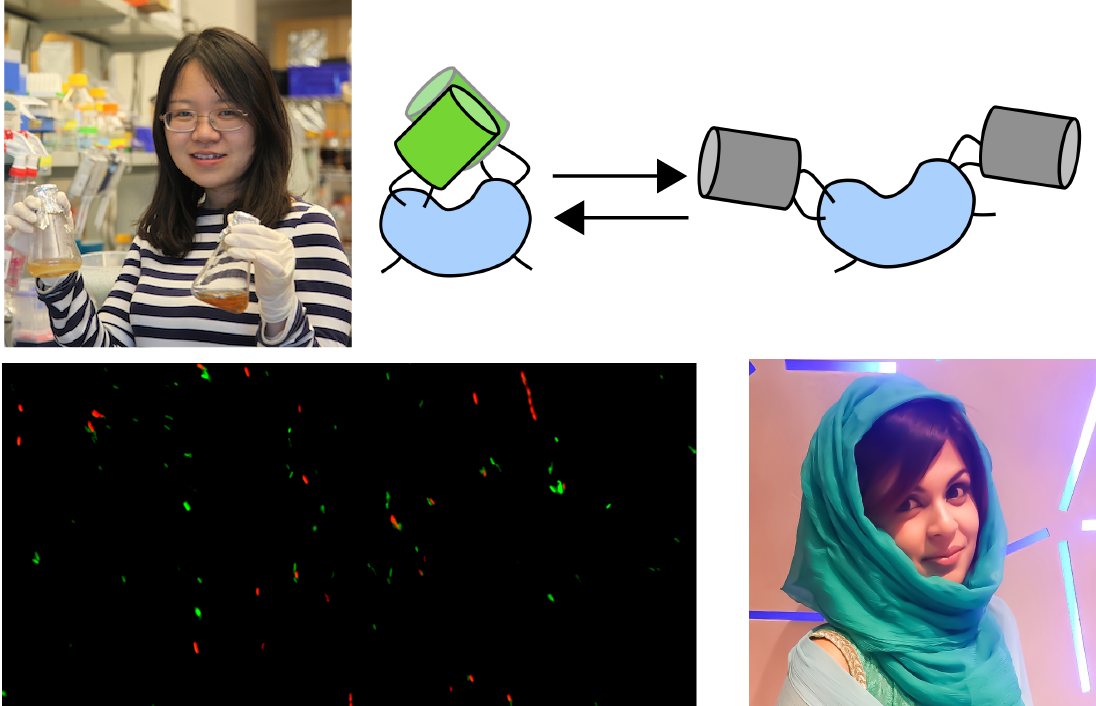 Fluorescent proteins have enabled scientists to pursue creative research avenues previously unavailable to them. With these fantastic tools it's now easy to monitor protein expression, localization, and protein-protein interactions. Beyond these common applications, researchers are finding new ways to apply fluorescent proteins everyday.
The late Michael Davidson and Roger Tsien played enormous roles in enabling researchers to utilize and develop these tools by making their own fluorescent protein technologies widely available to the research community. To honor their legacy, we recently launched the Michael Davidson and Roger Tsien Commemorative Travel Awards. These awards are intended to help scientists share their fluorescent protein research with the academic community by funding their travel to a conference of interest.
In this post, we're proud to announce our first two Michael Davidson and Roger Tsien Commemorative Travel Awardees: Xin Zhou and Fatima Enam. There were many excellent applicants but Xin and Fatima stood out for their creativity in the use of fluorescent proteins and the potential for their work to enable future discoveries.