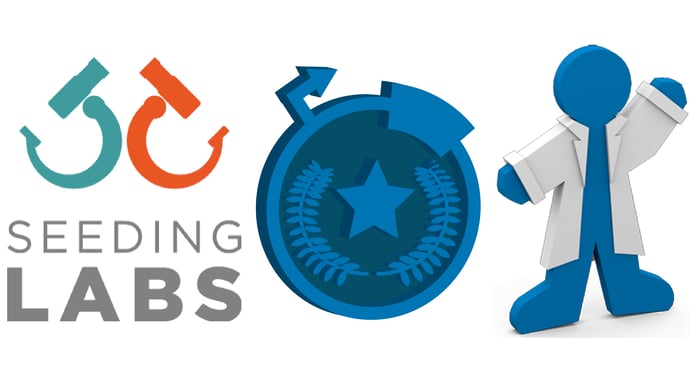 Gladys Kaba from the University of Health and Allied Sciences in Ghana will be receiving the third Addgene/Seeding Labs plasmid grant and plans to use the grant to order plasmids she can use as positive controls in PCR-based cervical cancer screens.
This third grant represents the continuation of our efforts to provide resources to researchers in developing countries or that work in under-funded fields. Like Louis Bengyella and Kwabena Duedu who were awarded similar grants back in June, Gladys will be using plasmids in creative ways that we wouldn't necessarily have expected when we originally sent out the call for applications.
Cervical cancer screening in Ghana
Gladys is currently working to enhance cervical cancer screening in Ghana. While pap smears and visual tests are commonly used in Ghana, there is little screening for DNA markers like the presence of high risk (HR) Human Papillomavirus (HPV). As Gladys wrote in her application, "Cervical Cancer is the leading cause of cancer related morbidity and death among females in Ghana and in other developing countries" and "Almost all cervical cancers are caused by persistent infection of HR HPV types, predominantly HPV 16 and 18."
HPV plasmids as positive controls
To start her work, Gladys will improve cervical cancer screening for a limited group of Ghanaian women by including PCR screening for HR HPV alongside the cytological tests currently in use. Gladys will use plasmids containing a variety of HPV genes as positive controls in her PCR screens. She hopes that these screens will both identify individuals who are infected with HR HPV and therefore at high risk for cervical cancer development and also better correlate the presence of certain HPV subtypes with risk and disease severity. Individuals who are shown to be at high risk by these screens can then undergo more routine screening allowing for early cervical cancer detection, treatment, and management.
We are incredibly happy to hear that Gladys will be using plasmids in a way that can potentially have a direct impact on human health and look forward to hearing from her in the future.
Future awardees
We will be opening the Addgene/Seeding Labs Plasmid Grant to a third round of applicants at the start of 2017 and would like to thank Seeding Labs for this continued opportunity to get plasmids to the researchers who need them the most.
Check back here to learn more about future awardees and their inspiring research.
---
Additional Resources on the Addgene Blog
Resources on Addgene.org
Topics: Addgene News, Awards