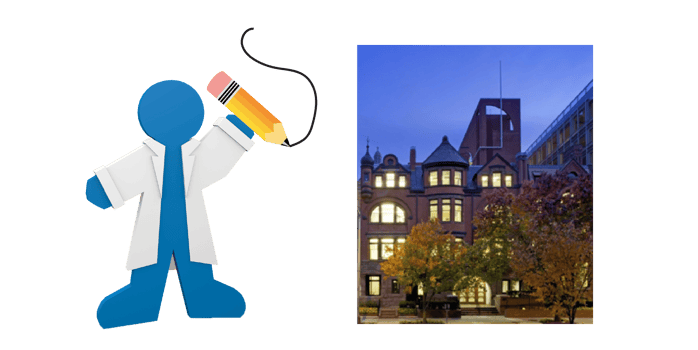 This post was contributed by guest blogger Sean Stacey who recently attended both online and on site courses with the American Society for Microbiology (ASM) Scientific Writing and Publishing Institute.
Writing is the cornerstone of any scientist's career. We use writing to communicate our findings and share them with the world. If one doesn't write and publish in some way, then the data produced isn't likely to have an impact because it will be difficult or (more likely) impossible to find; therefore all the time spent collecting it will have been worthless. But simply writing down your data doesn't guarantee a publication. There is an art to composing manuscripts and the ASM Scientific Writing and Publishing Institute (SWPI) is an extremely beneficial guide to becoming a successful writer.
When I originally talked to my PI about becoming a better writer, I was unsure if I should possibly take a composition class in the English Department. He suggested that I sign up for the SWPI online course because a course in the English department wouldn't have trained me in the scientific aspects of writing. Following his advice, I applied to the class. Receiving the email that I had been accepted into the course was exciting not only because I knew it would make me a better writer, but also because I knew it would make me a better scientist.
SWPI's online writing course
The online course had three aspects to it: videos starring Roberto Kolter, webinars taught by Peggy Cotter, Mary O'Riordan, and Victor Di Rita, and, last, homework assignments. The instructors are leaders in the field of microbiology with multiple high-profile publications. My classmates consisted of graduate students, post-grads, and early career scientists. Over the course of the class, the moderator discussed individual sections of a paper, the abstract, figures, introduction, etc. so as to thoroughly explain the do's and don'ts of that week's piece of a manuscript. The webinars were my favorite part due to the interaction with quizzes and discussion on that week's topic by the moderators. The assignments, which consisted of reading that class's section of a manuscript and critiquing it, were not too laborious, but helped build my understanding of how to generate a manuscript. At the end of the online course, we were given the opportunity to sign up for a writing intensive weekend in Washington D.C. at the ASM headquarters. I decided to go ahead and apply; thinking I probably would not get selected for both the online course and the writing workshop.
SWPI's writing workshop
About a month later I received another email notifying me of my acceptance. I was ecstatic! I was going to become a serious scientific wordsmith. But first there was an assignment. Students coming to the writing workshop in D.C. had to compose and submit a manuscript that they were working on currently. Upon arrival to the headquarters, we were greeted with an impromptu speech from ASM CEO Stefano Bertuzzi welcoming us. Then it was time to work!
Set up similarly to the online class, we met as a group for sessions covering individual portions of the manuscript. Stephen Blanke, Beronda Montgomery, or Louis Miller led these sessions. The most beneficial aspect of this course was breaking up into focus groups with a facilitator. In the focus groups, we were required to critique two of our colleagues' manuscripts and discuss changes to particular sections. The focus groups allowed us to try out techniques that were discussed in the larger sessions and reinforced our newfound knowledge with practical understanding of how to apply it. The personal interaction of critiquing others' manuscripts as well as being critiqued added an extra level of application not present in the online class.
Four ways to improve your next manuscript
1. Be consistent with your figures
The figures of a manuscript are the result of a lot of blood, sweat, and tears, as well as the whole point of the paper. They should be able to tell your story for you and they should also be easily understood and consistent in design and layout.
2. Be concise in your writing
When writing a manuscript, scientists have a tendency to be elaborate and over explain the material. The point of writing a scientific manuscript is not prose; it is to be straight to the point.
3. Engage the reader
Scientists forget that the reader is not in their head. The scientist has to introduce the reader to the manuscript and engage them in the material. So the manuscript should be able to be enjoyed and appreciated by all fields not solely the specific area the writer works.
4. Practice writing everyday
Overall, the most important instruction the classes taught me was to write every day. Even if the material I am writing isn't well written, I must write everyday in order to get better. Well what does that mean? If you start a new technique, then type up the materials and methods. Over time that portion of the paper will be generated. After you complete a publication quality figure, produce the figure, its legend, and write a results section for that figure. Writing a scientific manuscript is like generating a quilt with your lab mates, you add the individual figures and results to make the final product with an interesting introduction and concise discussion.
---
Many thanks to our guest blogger Sean Stacey!

Sean D. Stacey is a Ph.D. student at East Tennessee State University. He works with gene expression in Pseudomonas aeruginosa. Follow him on twitter @100percentSDS.
Additional Resources on the Addgene Blog
Resources on Addgene.org
Check out Our Revamped Protocol Pages to Jumpstart Your Next Experiment
Topics: Scientific Sharing, Scientific Publishing