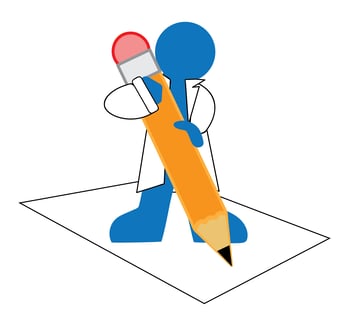 Whenever possible, we love to give scientists the opportunity to share their knowledge. One of our goals is to be a go-to source of information on recent advances in the biological sciences and techniques that simplify and expedite research. We recognize, however, that we can't do it all ourselves. Therefore, in this blog post we're taking a moment to reach out to you, our readers, and ask you to share your expertise through our blog.
Do you have skill in a particular technique? Do you have a set of tips you give to every new lab mate? Do you have a trick to get the highest yield out of your minipreps? If so, we'd love to have you write for us!

Click Here to Contribute to the Addgene Blog
Possible guest topics
Some topics you might consider are:
An overview of software tools useful to any molecular biologist
Tips for protein purification
Replica plating
Anti-CRISPR
Retroviral vectors
Career development for scientists
A new plasmid tool your lab has deposited
If you'd like to write about a different topic, feel free let us know.
What do you get out of it?
Writing Experience - Our editors will work with you to help hone your blog post for our audience of biological scientists from a variety of different fields.
Exposure - With over 100,000 views each month, the Addgene Blog is a great way to get your name out there! Completed blog posts are also great to include on CVs and Resumes.
An Expanded Network - Addgene will promote your blog on a variety of social media outlets meaning you'll have the opportunity to interact with and discuss your work with many different people.
Recent Guest Writers Have Included:

Wenning Qin, Molecular biologist with Biogen interested in applying CRISPR for mouse genome editing.
Post: Generating Mouse Models Using CRISPR/Cas9
Erik L. Snapp, Associate Professor at Albert Einstein College of Medicine.
Post: When is a Monomer not a Monomer? The Top Three Ways Your Favorite Fluorescent Protein Oligomerizes in Cells
...and many more!
Sign up to write for the Addgene blog!
To sign up to write for the Addgene blog simply email us. We can't guarantee that all those who sign up will be able to write for us, but we'll definitely keep you in mind any time we need more guest bloggers!
Topics: Addgene News