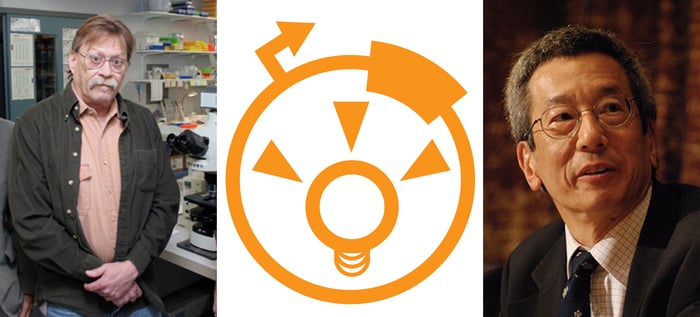 UPDATE (2/2017): THE TRAVEL AWARD IS NOW CLOSED - READ ABOUT THE 2017 AWARDEES HERE
To commemorate their innumerable contributions to the development and use of fluorescent protein tools and their dedication to scientific sharing, Addgene is opening applications for the Michael Davidson and Roger Tsien Commemorative Travel Awards. These $2,000 USD awards will be open to any masters students, PhD students, or postdocs traveling to an academic conference in 2017 who can demonstrate that fluorescent proteins have or will have an impact on their research.
Travel award description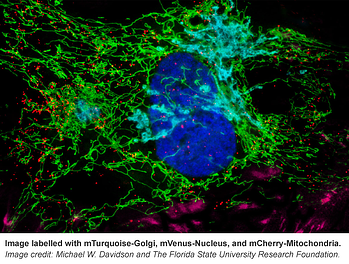 Plasmid tools deposited by Michael Davidson and Roger Tsien have been distributed to thousands of scientists throughout the biological research community. These plasmids have no doubt enabled countless discoveries and will continue to drive the development and execution of new and interesting research projects for many years to come.
As Addgene has benefited greatly from the work of these two amazing scientists, we have decided to honor their memories and give back to the research community through the Michael Davidson and Roger Tsien Commemorative Travel Awards. These two $2,000 USD awards will be granted to masters students, PhD students, or postdocs who can demonstrate that they have used or will use fluorescent proteins in a well-designed research proposal. The awards can be used to cover any costs associated with travel to an academic conference including but not limited to flights, hotel reservations, conference fees, and food. Applicants do not need to specify which conference they plan to attend but will need to supply receipts to the Addgene team for reimbursement after travel is complete.
The first awards will be granted in March 2017 with awards to be continued in subsequent years pending the availability of funds and interest.
Awardees will be chosen by a committee made up of the Addgene executive director and Addgene scientists. Specifically, applicants will be judged on their scientific rationale, creativity in the use of fluorescent proteins, and the potential for their work to advance others' research.
Travel award eligibility requirements
The application is open to any masters students, PhD students, or postdocs working at academic or nonprofit institutions. Applicants must have used or have sufficient training to use fluorescent proteins in their research. All applicants must also submit a letter of support from their primary advisor. The letter should state that this individual can vouch for the impact of fluorescent proteins on the applicant's work.
Application process
We will begin accepting applications in January 2017 with the application period closing on January 31st. Applications must be submitted using the linked Google form with all required fields completed. Applications will be reviewed in February 2017 with awardees announced in March 2017.
If you have any questions about the awards, please send an email to awards@addgene.org with "Davidson & Tsien Travel Award" and your name in the subject line.

---
Additional Resources