This post was contributed by guest bloggers and IMP organizers Rosario F. Godino, Rocío López-Diego, & Zafira Castano Corsino.
When someone says "internationalization" young hearts often shake with the fear of uncertainty. However, internationalization, the ability to cross country boundaries for both professional and personal development, is essential to excelling in the modern world. Talent knows no boundaries and should not be confined by birth country or financial means. Instead, talent should be realized through equal opportunities for all regardless of origin. It is therefore essential that internationalization become a reality available to all youth, our future, around the world.
In many countries of the world, professional internationalization faces several obstacles; for instance there are few resources to help get individuals started on the path to internationalization and there is a lack of expert mentorship during undergraduate and graduate studies. Students also need more access to reputable, organized networks connecting international experts and students. In response to such needs, the International Mentorship Program (IMP) USA-Europe was created. IMP as an idea was conceived and developed by its Director, Dr. Zafira Castano Corsino, a junior faculty member at Harvard Medical School/Brigham and Women's Hospital (BWH). Based on her experience co-directing Mentor Circle Programs at BWH and providing career mentoring to several students from Spain and all over the world, she thought that it was necessary to develop a single platform to connect talented professionals (who migrated from their country some years ago looking for their career improvement) and bright students that will be the future of the country. Brain drain is a serious problem in several countries, however programs like IMP, bring closer than ever (although not physically) the ideas and experience from talented professionals to their original countries to help build, together with the universities, a bright future.
IMP provides matched one-on-one international mentorship, with the aim of improving professional development and training in a globalized world where individuals can exchange ideas, network, collaborate, and innovate internationally.
Why an International Mentorship Program?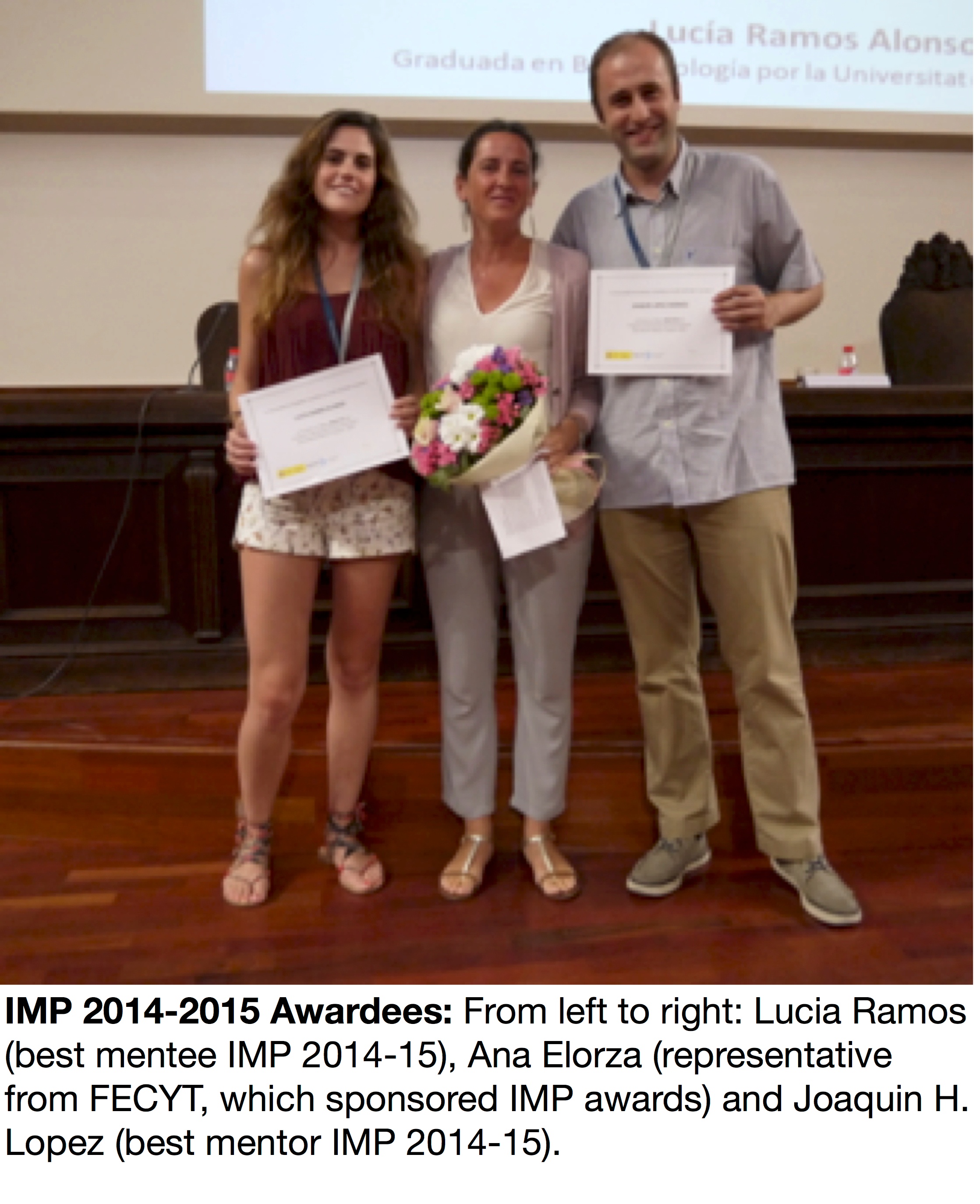 In an era where millions of people hold a PhD, achieving our career goals can be a real challenge. On top of that, in the midst of a rapidly changing, globalized environment re-emerging from international financial struggle, our new generations feel thrown, to sink or swim on their own, into the rough waters of a world in flux. The professional development and networking resources offered by programs like IMP USA-Europe not only provide the specific technical and logistic support to increase the chances of success, but also nurture a supportive and protective environment where individuals are empowered to productively navigate through both their failures and their successes. Although all mentorship relationships are valuable and highly recommended, a mentor with international experience provides his/her mentees with a broader, first-hand vision of the challenges and career opportunities that truly exist outside their immediate frontiers. Moreover, sharing a culture/country of origin with an international mentor creates a closer and more approachable relationship for the mentee, where (s)he feels truly understood and supported, and can more fully identify with and be inspired by the mentor's successful example. For evidence of this, you needn't look any further than testimonials from the students who participated in the program in its inaugural year:
Joaquin Lilao (Mentee IMP 2014-15, University of Valencia): "At the beginning, I registered at IMP to have an opportunity to improve my networking with mentors who are working in USA and Europe, something that I would not able to do without a program like this. However, I realized that this program was much more than that. I discovered that the challenges that I am facing in my career are common problems that many others have faced yet, still, this challenge did not hinder them from advancing their careers and achieving success."
Pedro Gonzalez Menendez (Mentee IMP 2014-15, University of Oviedo): "I couldn't be luckier with my mentor, since she does research at UK in the same field that I do: prostate cancer. She has guided me in my next steps. For example, how to get a fellowship to travel abroad, how to write cover letters, and has suggested important things to emphasize in order to be selected in foreign labs."
Elena Grosso (Mentee IMP 2014-15, University of Valencia): "It is very inspiring to be in contact with mentors who are at a professional level where I would like to be in a few years, helping me to advance in my career."
Adrian Mancebo (Mentee IMP 2014-15, University of Valencia): "IMP showed me a wide range of professional opportunities that are outside of our typical boundaries, and will arrive to Spain at one point, since I am not sure that I want to pursue the academic track."
How does an International Mentorship Program work? IMP Pilot Program 2015-2015
Scholars need strong proactive mentors who have relevant expertise and skills, positive disposition and motivation, open mindedness, and the ability to accept feedback and adapt their mentoring styles to the mentee's personality and professional needs at any time. In its Pilot Program 2014-15, IMP provided mentorship in the field of Biomedicine to 78 undergraduate/graduate students from 5 independent universities in Spain through 22 international mentors.
Universities from five different geographical locations in Spain were enrolled: the University of Valencia, University of Oviedo, the European University Miguel de Cervantes, the University of Navarra, and the University of the Basque Country.
Mentees represented a diverse group of individuals with technical and career path needs, and came from the universities mentioned above. The initial IMP cohort of 78 mentees included:
47 women (60.2%)

20 graduate students (25.6%)

12 masters students (15.4%)

46 (59%) of these students were in the last 2 years of their degree.
Students filled in a pre-program, baseline self-assessment survey to determine their expectations of the program and their baseline skills.
Mentors were Spanish scientists (MD, PhD and MD/PhD) established in some of the top Universities in USA and Europe (Harvard University, Massachusetts Institute of Technology, Boston University, Johns Hopkins University, the Salk Institute, and the Karolinska Institutet, among others).
Mentors and mentees held scheduled monthly progress video conferences and had real-time correspondence via e-mail throughout the entire year. In addition to their direct training role as mentors to Spanish mentees, mentors also facilitated the development of bidirectional USA-Europe professional collaborations, setting up bases and contacts with Spanish laboratories to start working on projects together.
List of discussion topics at IMP
In these sessions, mentors helped mentees create "Career Development Plans" which provided paths to success depending on whether the mentees planned to work nationally or internationally. As a part of these plans, mentees identified career opportunities in science as well as the developmental needs and resources needed to pursue them, increased their network of contacts important for their career goals, and identified possible funding sources to help them carry out their plans. Through their shared experiences, mentors and mentees often developed close relationships with a level of sympathy that is difficult to find.
Impact of the International Mentorship Program and the International Mentorship Conference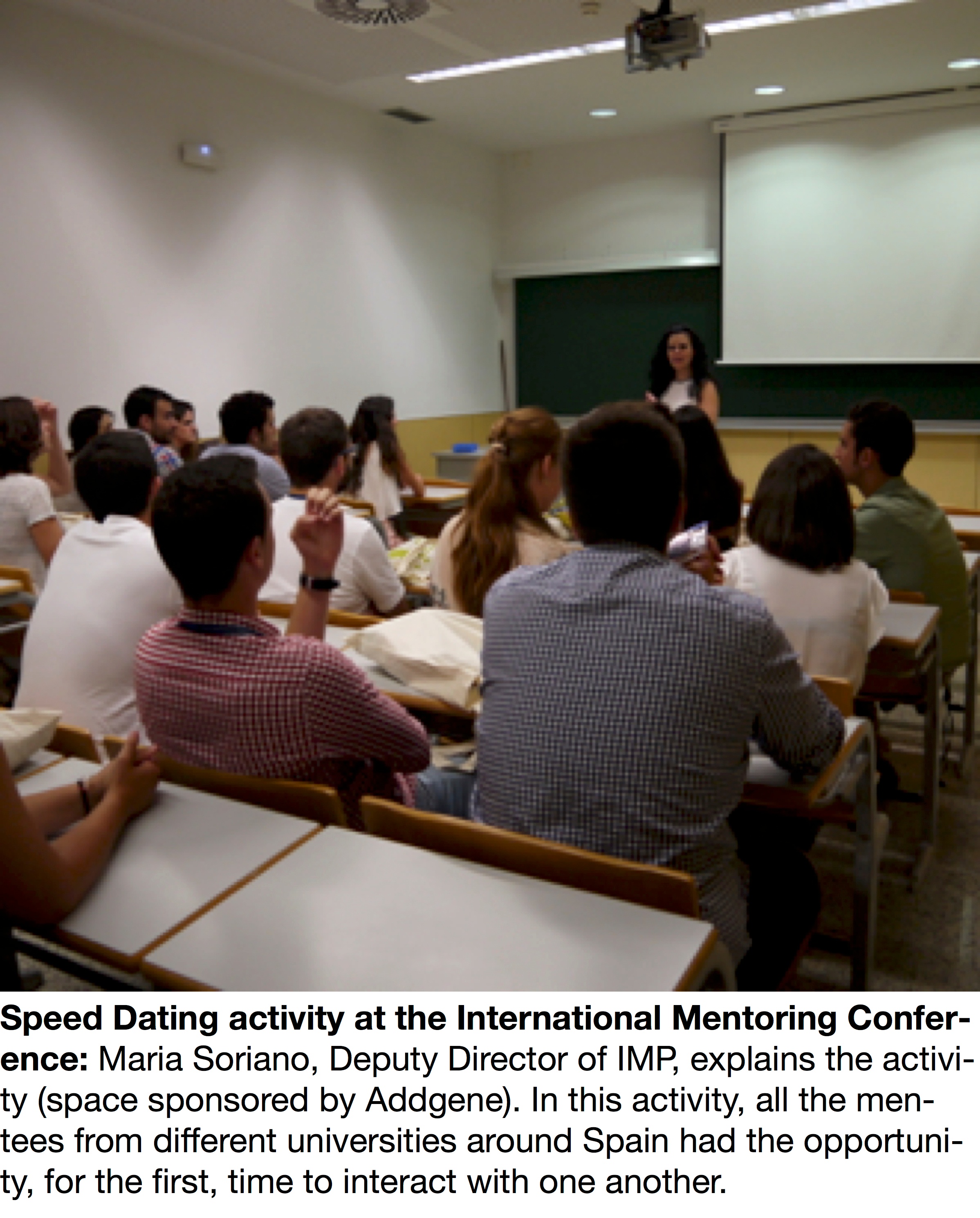 In addition to a pre-program self-assessment survey defining expectations of the program and their baseline skills and a post-program self-assessment, participants completed follow-up self assessments and program evaluations every four months. All surveys were anonymous to encourage robust and confidential self-assessment and feedback. Two independent scientists, who did not have contact with the program, evaluated survey results. Participants' responses to the mid and post-program self-assessment revealed that their knowledge and skills had improved significantly when compared to their pre-program self-assesment. Achievements directly attributable to participation in the program included improvements in writing fellowships, giving oral presentations, and preparing for job interviews, expanded profesional networks, and nominations for government fellowships.
The closing and formal evaluation of the pilot program IMP 2014/2015, took place on July 27th, 2015 at a dedicated international mentoring conference held at the University of Valencia (Spain). At this conference, mentors and mentees met and exchanged impressions of the IMP experience. Conference highlights included remarks by the Spanish Secretary of Research, Development, and Innovation, D. Carmen Vela, who reiterated the Spanish government's support for the IMP program as well as for the Spanish scientific community overseas. Official representatives from different Spanish universities and high level public and private institutions also showed their support and hope for the IMP program. The conference also honored IMP Mentors & Mentees with awards recognizing mentee Lucía Ramos (University of Valencia, Spain) as the most improved trajectory during the pilot, and Joaquín López (MIT, USA) as most outstanding mentor in this first program.
Although not everyone got a physical award, all the students experienced great improvements, not necessarily quantifiable, but always significant. Doubts, fears, insecurities… all shrink when shared with a mentor who has experienced them before and who can serve as a role model and advisor. For their own part, mentors receive immense personal gratification as they witness their student's progress and increases in self confidence. These improvements, combined with the relationships fostered through the IMP have motivated many of the mentors from the pilot to continue their volunteer work in the program next year.
International mentorship programs like IMP build bridges and global networks. They catalyze the development of knowledge, experience, resources, and entrepreneurial visions thereby opening new frontiers for young talent around the world. The wealth of knowledge, experience, and new professional capacity generated during this process result directly in positive impacts on the lives of people and society.
Future generations of IMP
Motivating future generations is key to the success of this program. As we build a base of former mentees, we encourage them to get involved and give back by becoming mentors to new students. The IMP pilot's success and growing demand from universities and future generations of professionals has made possible a significant qualitative and quantitative expansion in the 2015-2016 academic year. This year, the IMP mentoring program extends its scope to the fields of Engineering, Economics, and Philology (in addition to Biomedicine) in Spain and will also initiate mentoring pilots in other countries. In 2016, we expect the program to comprise over 2000 participants (mentors and mentees). This is sure to be another exciting year for IMP!
---
Many thanks to our guest bloggers from the International Mentorship Program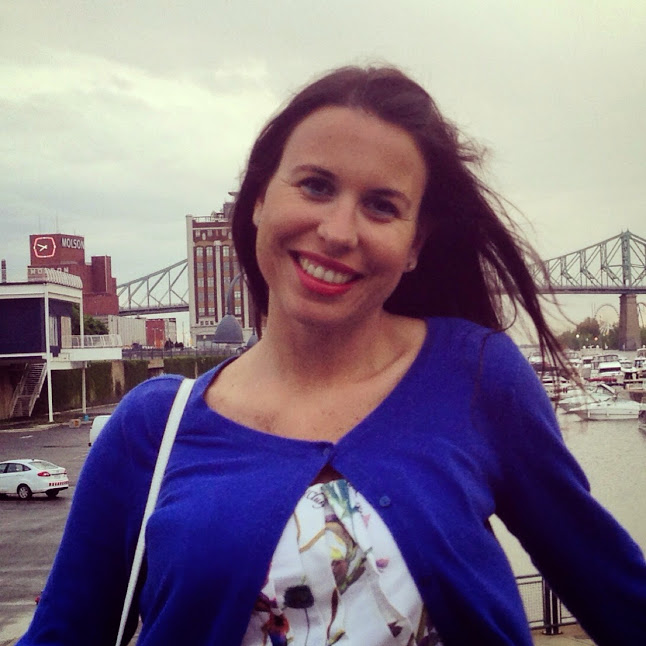 Zafira Castaño Corsino is a Junior Faculty at Harvard Medical School/BWH, co-Director of the Mentor Circle Program at BWH, and President from the non-profit IMFAHE, Inc. She is particularly interested in breast cancer and metastasis as well as teaching and mentoring activities. Follow her on twitter @zcastan or on linkedln.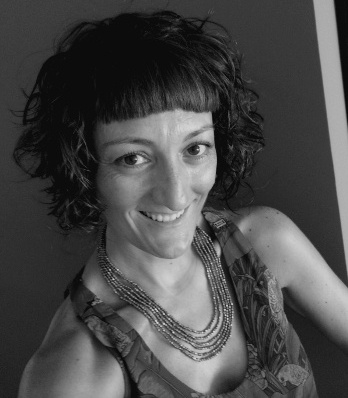 Rosario Fernandez-Godino is a Postdoctoral Researcher at MEEI-Harvard Medical School, where she studies age-related macular degeneration. She is also a blogger who writes posts for the blogs of MasScience, ECUSA, IMFAHE and Bostonadas. Follow her on twitter @Bostonadas.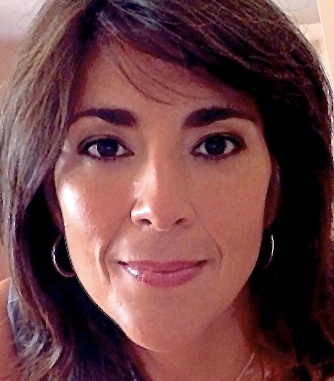 Rocío López-Diego MD, PhD, is a Board Certified neurologist and multiple sclerosis specialist, currently President and owner of THiNKBrain, a private consulting firm focused on new health care models based on integrative and eco-social health strategy, and global health equity. She is also Co-founder/director of the non-profit foundation IMFAHE and its International Mentoring Program Director of Strategic Initiatives. Learn more at https://www.linkedin.com/in/lopezdiegothinkbrain
Other Resources
Resources at Addgene
Topics: Science Careers, Networking, Mentoring for Scientists