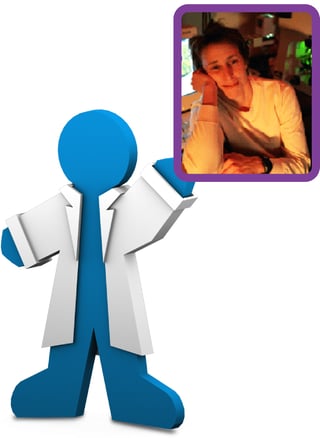 We recently sat down with Addgene Board Member, depositor, and Harvard Medical School researcher Connie Cepko. Listen to the podcast below to hear all about the research being conducted in Professor Cepko's lab and to get some insight into her management and mentoring styles. If you'd like to learn more about Professor Cepko's recent work on developing GFP-activated proteins, read our recent blog post.
Check out the break down below the audio player to jump to specific subjects in the interview. Happy Listening!
Podcast breakdown:
(Time : Topic)
0:00-1:00 : Introduction
1:01-9:04 : What got Professor Cepko Interested in Working on the Eye
9:05-10:16 : Cell Targeting in Retinal Gene Therapies
10:17-14:34 : Progress in Treating Macular Degeneration and Other Retinopathies
14:39-25:59 : Strategies to Make Gene Therapies More General (more than correcting a defect in a single gene)
26:00-28:39 : Methods for Delivering Multiple Genes to Cells for Gene Therapy
28:40-35:10 : GFP Activatable Tools Being Developed in the Cepko Lab
35:11-40:54 : Professor Cepko's Lab Management Style and Advice for Success
40:55-end : Professor Cepko's Thoughts on Making Scientific Information Accessible
---
We'd like to thank Professor Cepko for taking the time to talk to us and look forward to hear about more exciting discoveries from her lab.
Special thanks to our sound engineer/producer, Eddy Page!

Edward B. Page is a Digital Media Production Specialist at Addgene. He is the audio engineer and producer for the Addgene Podcast.
References
1.Tang, Jonathan C.Y., et al. "A nanobody-based system using fluorescent proteins as scaffolds for cell-specific gene manipulation." Cell 154(4) (2013): 928-939. PubMed PMID: 23953120. PubMed Central PMCID: PMC4096992.
2. Tang, Jonathan C.Y., et al. "Cell type-specific manipulation with GFP-dependent Cre recombinase." Nat. Neurosci. 18(9) (2015): 1334-1341. PubMed PMID: 26258682.
Resources on the Addgene Blog
Resources on the Addgene Website