This blog post was contributed by guest bloggers Roodolph (Roo) P. St Pierre and Rose C. St Pierre, founders of STEAMid.
Internships open doors to a web of opportunities that the classroom cannot offer. Furthermore, companies across most industries tend to hire their former interns to fill entry-level positions right out of college. Prior to March 2020, internships were a fiercely competitive endeavor. Due to the COVID-19 pandemic, students will face a reduced supply of internships as a result of the necessary restrictions on close personal contacts. However, that should not deter any student from applying to the opportunities of their dream.
To help students focus on the application process, and simplify access to academic resources, we created STEAMid, for a nationwide database of STEAM internships for high school, college, and graduate students.
In order to gain a competitive advantage this cycle, consider the advice below:
1. Eligibility check
Scrutinize every opportunity prior to starting an application to assess your eligibility, interest, and career fit. Most internships share a common set of criteria such as citizenship status, academic year, and grades that serve as automated filters of consideration. If you are worried about any eligibility provision, don't guess. Simply reach out to the program coordinator with your question(s). This precautionary step increases the likelihood of acceptance to the internship(s) you are interested in.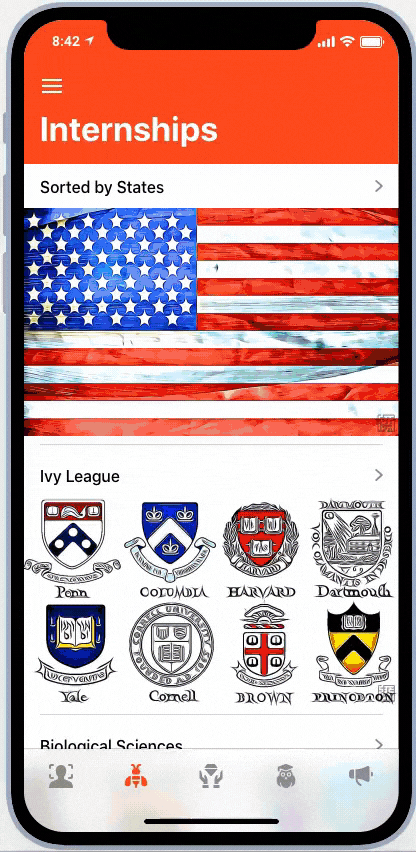 STEAMid is an app that helps you find internships and scholarships in different subject areas!
2. Resume and cover letter know-how
Tailor your resume to the audience that will be reading your material. For the vast majority of summer internships you are applying to, keep your resume under two pages unless you are applying for a Federal Government opportunity, which tends to be more detailed. Beyond the resume, a cover letter communicates your interest in a specific program, and institution. Consequently it's best to draft a cover letter that is customized for each internship. Lastly, have your resume and cover letter revised by your network, which includes your friends, family members, and professional network such as co-workers, professors, and mentors. Ask for specific guidance on grammatical errors, sentence structures, and overall format (fonts, font size, legibility, and more). Tips on drafting a stellar resume and cover letter can be found on the Addgene blog.
3. Personal statement brilliance
In addition to sending in a cover letter, you are always asked to draft a personal statement, which is the perfect opportunity to paint a comprehensive picture of your academic interests, potential, and drive. Read the associated prompt carefully, plan your response, and let your inner wordsmith shine through. The vast majority of programs tend to ask similar questions, thus devoting some time to writing a solid personal statement will pay dividends. This is the only opportunity where you get to impress the judges on your ability to tell a compelling narrative that is positive, and forward-looking. Embrace it, and let your personality leap out of the page. Finally, as previously mentioned, enlist the help of your network to polish the final draft prior to submission. When in doubt, consult the web to find the tools that can help you craft a solid personal statement.
4. Letters of recommendation wisdom
Reach out to 2-3 individuals in your professional circle to vouch for the character you painted in your personal statement. Make certain to choose your recommenders based on your relationships to the person as well as their current sphere of influence. In other words, the longer the recommender knows you the better, and their leadership status in their current field of expertise augments their authoritative voice. Send a draft of your resume and personal statement along with the request to help your recommenders deliver a superb and detailed portrayal of yourself. Be mindful that January and February represent peak season for internship applications. Thus these noble individuals are inundated with requests. The easier you make it for them, the likelier you will end up with a stellar letter of support.
5. Application submission
Set a calendar reminder for every deadline and shoot to submit your application a whole week before the deadline. The day of submission, review your application with a fine comb and hit submit. Check your email for confirmation of submission. If you do not receive such a notice within 24 hrs, send a note to the program coordinator.
6. Virtual interview prep
Prepare for your virtual interview just as you would for an in-person interview. Formulate and practice a set of common questions with a peer or mentor. Several days prior to the interview, inspect your technology, background, and lighting for a smooth performance. Most importantly, make certain that everyone you live with is aware of the event to limit all distraction. On the day of the interview, dress the part, and be consistent with your personal statement, while you make the ultimate case: why you?
7. Strength in numbers
Encourage your close peers to come along for the ride, and consider applying to several opportunities. In an age of scarcity, the rational human being will tend to clinch every opportunity for themselves. This is ultimately the wrong approach. It is very likely you know individuals in your circle that will also benefit from these opportunities. Share the resource, and apply as a cohort. This may sound counterintuitive since that approach seems to create competition for your own spot. True! But you create a network of friends, and future colleagues that can help pull one another up while you are climbing the academic ladder. If you do not get accepted to your top choice this year but your pal does, that is a positive outcome for the both of you. Next year, your friend can circle back and lend you a hand to get you into that program of your dream.
"Chance favors the prepared mind" by Louis Pasteur
These tips are a set of common sense approaches that will prepare you for the competitive landscape beyond college. They will also serve you well when you are applying for an entry-level position following graduation. While these suggestions increase your competitive edge, they alone, are no guarantee of success. Don't luck into an internship, prepare the road ahead for success. Every student should use these guidelines consistently across a number of years as you apply for internships, scholarships, fellowships, and entry-level positions post graduation.
---
Many thanks to our guest bloggers Roodolph (Roo) P. St Pierre and Rose C. St Pierre!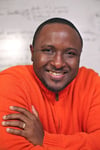 Roodolph (Roo) P. St Pierre is currently a doctoral candidate in the Chemical Biology Program at Harvard. Roo wants to simplify access to academic resources among economically disadvantaged populations. Roo is the co-founder of STEAMid.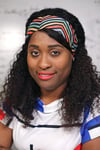 Rose C. St Pierre is currently a graduate student at Northeastern School of Nursing and currently works as a registered nurse at Encompass Health Rehabilitation Hospital of Braintree. Rose is passionate about outreach among low-income communities to educate parents about resources that can help their children thrive academically. Rose is the co-founder of STEAMid.
Additional resources on the Addgene blog
Topics: Science Careers, Early Career Researcher